Asthma is a very common chronic disease that causes inflammation and swelling of your airways, resulting in difficulty breathing. As of 2020, the CDC reported that 25 million Americans suffer from asthma. Although there isn't a cure, asthma symptoms are manageable through appropriate treatments. The issue isn't the availability of asthma treatment. Rather it is the cost, which, considering that asthma is a leading chronic disease in children, is pummeling U.S. families. There are over 4.2 million children under the age of 18 dealing with asthma. Lack of access to affordable asthma treatments for kids leads to more emergency room visits.
Boys are more likely than girls to develop asthma. But, interestingly enough, that same trend reverses in adulthood, during which women are more likely to have asthma. Studies show that it could have something to do with hormone changes: estrogen increases and testosterone decreases airway inflammation.
If not properly treated, asthma can result in death. Each day, 11 people on average in the U.S. die from asthma. Many of these deaths are avoidable through affordable access to the right treatment and care.
Asthma Symptoms
Although asthma symptoms and their frequency can vary from person to person, here are the usual suspects:
Shortness of breath
Chest tightness
Chest Pain
Wheezing when exhaling
Trouble sleeping caused by shortness of breath, coughing or wheezing
Coughing or wheezing attacks that are worsened by a respiratory virus, such as a cold or the flu
Sometimes asthma rears its ugly head in the form of more "situational" symptoms. These could be triggered through exercise, certain allergens, or even your job. For those that experience exercise-induced asthma, be aware that cold and dry environments could worsen your symptoms.
Those that suffer from asthma need to be mindful of their chosen profession. So-called "occupational asthma" can be triggered by possible workplace irritants, such as chemical fumes, gasses, or dust.
The pollen ushered in by allergy season is especially frustrating for someone with chronic asthma. Other allergens to watch out for the rest of the year: mold spores, cockroach waste, or pet dander. Have your inhaler handy. The last thing you want to worry about on a beautiful spring day at a dog park is breathing through it.
All people with asthma, no matter where it came from, experience some degree of inflammation in the airways. Researchers have categorized these into four separate biological pathways of inflammation:
Eosinophilic
Neutrophilic
Mixed eosinophilic and neutrophilic
Non-inflammatory (Paucigranulocytic)
Back to Top
Asthma Risk Factors
So what puts people at risk for developing asthma? The most common risk factor is having a parent that has had asthma. Aside from that, some people develop asthma after enduring a severe respiratory infection as a child. Other indicators that you may find yourself having asthma down the line are having any other allergic condition, exposure to certain chemical irritants and/or dust, smoking, obesity, or even living in an urban area (exposure to smog).
Family History
Respiratory Infections
Allergies
Occupational Exposures to certain dusts, chemicals, vapors, and molds
Smoking
Air Pollution
Back to Top
Asthma Diagnosis
If you are experiencing symptoms of asthma, it's critical that you visit your provider to see if it is in fact asthma. To diagnose asthma, your provider will review your health history, conduct a physical exam, and consider test results. In reviewing your medical history, the provider will likely focus on whether you have any asthmatic family members, you smoke or used to smoke, are exposed to secondhand smoke, or potential irritants in your work environment.
Testing for Asthma
Spirometry
Although there are several different breathing tests, the most common test for lung function uses a device called a spirometer to measure the amount and speed at which you blow out air. After taking measurements, your provider may ask you to inhale an asthma drug to open air passages and then conduct the test again. If your test result improves after taking the medication, it is likely you have asthma.
Challenge Tests
Should your spirometry results appear normal, your provider may try to induce asthma symptoms by having you inhale a substance called methacholine that actually causes your airways to narrow.
Asthma triggered by exercise can be assessed by making you do some sort of physical activity.
Each "challenge test" is followed by another round of spirometry testing. If your measurements fall significantly, it's possible you have asthma.
Exhaled Nitric Oxide Test
Our bodies produce nitric oxide normally, but the higher the levels are in your breath, the more likely it is that your airways are inflamed. Using the exhaled nitric oxide test, you will breathe into a tube connected to a machine that measures the amount of nitric oxide gas in your breath.
Additional Testing
When asthma is coupled with another condition that affects breathing, it can certainly complicate diagnosis. During your assessment, your provider may find it necessary to run allergy and blood tests. It's especially difficult to narrow down conditions in children. Doctors may suspect that, in addition to asthma, the patient may have something else. All of this could involve an X-ray, CT scans of chest and sinuses, phlegm examination, etc.
A diagnosis could take several visits and prescriptions to see what actually helps.
Types of Asthma
The type of asthma you have (and how you respond to it) corresponds to what triggers your symptoms.
Allergic or atopic asthma
Aspirin-induced asthma
Cough-variant asthma
Eosinophilic asthma
Hyperreactive asthma
Exercise-induced asthma
Nighttime asthma
Steroid-resistant asthma
Occupational asthma
Once diagnosed by a healthcare professional, you will have to continue monitoring your asthma throughout your life, as the severity and treatment plan can change over time.
Back to Top
Asthma Treatments
Each person experiences asthma differently – and your asthma can evolve over time; therefore, your treatment will depend on you and your provider working together to find the best solutions based on your specific symptoms and needs. The aim is to not let asthma control your life. Through treatment, you'll do more of the things you want to do and experience less frequent and intense asthma symptoms while doing them! Some asthma treatments (rescue inhalers)are fast-acting to relax your airways immediately to help you breathe easier. Others are more preventative, helping to reduce the swelling and inflammation in your airways before an attack hits.
Long-Term Asthma Control Medications
Long-term asthma control medications are generally taken daily, lessening the likelihood of an asthma attack. These medications include inhaled corticosteroids, long-acting beta-agonist, leukotriene modifiers, combination inhalers, and theophylline.
Inhaled Corticosteroids
Leukotriene Modifiers (oral medications)
Combination Inhalers
Long-acting beta-agonists
Long-acting bronchodilators have a longer duration and should not be used in emergency, rapid-relief situations. Additionally, long-acting bronchodilators are usually only recommended in combination with an asthma anti-inflammatory.
Quick Asthma Relief Medications (Rescue Inhalers)
Rapid asthma relief is critical during asthma attacks. Rescue relief medications are used during flareups and also before exercise with a doctor's recommendation.
Short-acting beta-agonists (hand-held inhaler or nebulizer)
Beta-agonists are bronchodilators that relax contracted airways so you can breathe easier. Short-acting bronchodilators offer quick relief for asthma symptoms.
Anticholinergic Agents
Oral and Intravenous Corticosteroids
Back to Top
Inhaler Cost Comparisons
| | | | | | |
| --- | --- | --- | --- | --- | --- |
| Brand Name Inhaler (generic) | Strength | Average US Retail Price | US Coupon Price | International Online Pharmacy Price | International Savings |
| Tudorza Pressair (aclidinium bromide) | 400mcg | $756.74 | $320.70 | $92.99 | 87.71% |
| Proventil HFA (albuterol sulfate) | 6.7g of 90mcg | $96.82 | $85.28 | N/A | |
| Ventolin HFA (albuterol sulfate) | 18g of 90mcg | $77.86 | $61.84 | $26.61 | 65.82% |
| ProAir HFA (albuterol sulfate) | 8.5g of 90mcg | $100.17 | $76.28 | $39.95 | 60.12% |
| ProAir Respiclick (albuterol sulfate) | 0.65g of 90mcg | $94.00 | $71.33 | $39.95 | 57.50% |
| Combivent Respimat (albuterol sulfate & ipratropium bromide) | 20mcg/100mcg | $512.00 | $445.28 | $58.99 | 88.48% |
| Duoneb (albuterol sulfate & ipratropium bromide)** | 3ml of 0.5mg/3mg/3ml | $172.00 | $31.47 | $83.99 | 51.17% |
| Brovana (arformoterol tartrate) | 2ml vials of 15mcg/2ml | $1,379.36 | $113.45 | N/A | |
| QVAR (beclomethasone dipropionate) | 10.6g of 80mcg | $308.00 | $270.11 | $69.68 | 77.38% |
| Pulmicort Turbohaler (budesonide) | 180mcg | $311.00 | $259.70 | $59.00 | 81.03% |
| Pulmicort Flexhaler (budesonide) | 90mcg | $232.00 | $195.39 | $34.95 | 84.94% |
| Symbicort (budesonide & formoterol fumarate) | 160mcg/4.5mcg | $449.00 | $260.42 | $43.20 | 90.38% |
| Alvesco (ciclesonide) | 160mcg | $315.00 | $264.85 | $68.99 | 78.10% |
| Breo Ellipta (fluticasone furoate & vilanterol trifenatate) | 100mcg/25mcg | $460.00 | $148.11 | $64.99 | 85.87% |
| Flovent HFA (fluticasone propionate HFA) | 110mcg | $289.00 | $279.45 | $29.96 | 89.63% |
| Flovent Diskus (fluticasone propionate) | 100mcg | $258.00 | $205.37 | $27.99 | 89.15% |
| Perforomist (formoterol fumarate) | 2ml of 20mcg/2ml | $1,355.66 | $1,079.52 | N/A | |
| Arcapta Neohaler (indacaterol) | 75mcg | $309.08 | $267.16 | $89.95 | 70.90% |
| Atrovent HFA (ipratropium bromide) | 12.9g of 17mcg | $525.14 | $428.95 | $36.00 | 93.14% |
| Xopenex (levalbuterol sulfate) | 3ml vials of 1.25mg/3ml | $299.97 | $254.06 | $23.90 | 92.03% |
| Asmanex (mometasone furoate) | 220mcg | $271.67 | $232.53 | $96.95 | 64.31% |
| Asmanex Twisthaler (mometasone furoate) | 220mcg | $291.03 | $231.52 | $87.99 | 69.77% |
| Dulera (mometasone furoate & formoterol fumarate) | 200mcg/5mcg | $391.80 | $214.10 | $159.99 | 59.17% |
| Striverdi Respimat (olodaterol) | 2.5mcg/actuation | $281.00 | $238.07 | $85.95 | 69.41% |
| Serevent Diskus (salmeterol xinafoate) | 50mcg | $498.18 | $413.38 | $94.99 | 80.93% |
| ADVAIR Diskus (salmeterol xinafoate/fluticasone propionate) | 250mcg/50mcg | $469.38 | $163.14 | $57.60 | 87.73% |
| ADVAIR HFA (salmeterol xinafoate/fluticasone propionate) | 115mcg/21mcg | $450.00 | $408.77 | $44.99 | 90.00% |
| Spiriva Respimat (tiotropium bromide) | 2.5mcg/actuation | $525.00 | $150.00 | $84.99 | 83.81% |
| Spiriva Handihaler (tiotropium bromide) | 18mcg | $589.61 | $104.61 | $35.92 | 93.91% |
| Incruse Ellipta (umeclidinium) | 62.5mcg | $424.00 | $355.83 | $95.68 | 77.43% |
| Anoro Ellipta (umeclidinium & vilanterol) | 62.5mcg/25mcg | $533.00 | $437.01 | $136.29 | 74.43% |
| | | | | Average Savings: | 78.37% |
Price comparisons as seen in PharmacyChecker Research July 2022 Drug Price Report
Back to Top
Ordering Asthma Medication Online
It's essential to do your research before ordering medications online. We recommend you only order from pharmacies that have been verified for following high pharmacy standards. The PharmacyChecker Verification Program has been a trusted verifier of international online pharmacies for 20 years. When patients compare prices on our website, they are only seeing prices listed by accredited pharmacies we have vetted for licensure and compliance with our pharmacy standards.
If you are unsure about a certain online pharmacy, go ahead and use our PharmacyChecker Verification Portal.
Back to Top
Ordering Inhalers and Other Asthma Medications Internationally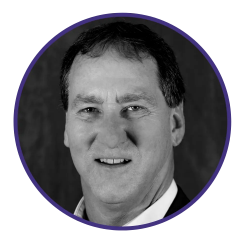 Jeffrey Poirier, a pharmacist registered in New Hampshire and the Vice President of the PharmacyChecker Verification Program, offers insight into how inhalers are priced and marketed across the globe. The price of inhalers in the USA is much too expensive for these critical medications. Patients are forced to seek alternative ways to obtain their inhalers. PharmacyChecker can help by providing a source of verified online pharmacies that can access the same or similar inhalers from other countries at reduced prices.
Inhaler prices, strengths, and brand names vary across countries. Let's explore why.
Lower Inhaler Prices in Different Countries
Inhaler prices vary so drastically at online pharmacies because different countries pay different prices for the same medications. Online pharmacies give you access to these medications at reduced prices from other countries.
Different Inhaler Strengths in Different Countries
Because inhaler strengths also vary across countries, any changes such as the strength of the active ingredients would need to be approved by your prescriber. These changes would generally be considered clinically equivalent and are due to different marketing strategies in different countries.
Different Inhaler Names in Different Countries
Even the marketed brand names of inhalers differ across countries. You should always refer to the active ingredients and their strengths to determine if they are equivalent.
The Generic Version Is Available in a Different Country
If the active ingredients are the same and your prescriber has approved a generic, you should be able to obtain the generic from another country even if it is not available at U.S. pharmacies.
Back to Top
More About Asthma
Back to Top
Compare drug prices among reputable online pharmacies