About PharmacyChecker
PharmacyChecker helps people find the lowest prices on prescription medication among licensed U.S. and international pharmacies. We are the only independent company monitoring and verifying the credentials of international online pharmacies and comparing the prices of the prescription drugs available from these licensed pharmacies.
Launched in 2003 by founder Tod Cooperman, M.D., PharmacyChecker fills a critical need for a growing number of Americans turning to the Internet to find affordable prescription medications, including from pharmacies outside the U.S., without the necessary guidance to protect their health.
PharmacyChecker verifications and price comparisons have been referenced by AARP Magazine, the New York Times, the Wall Street Journal, Yahoo Finance, and many others. We are a stakeholder in the online, consumer-driven health care community, seeking a safe internet environment that promotes innovation and new business models that serve public health.
PharmacyChecker Expert Management
Tod Cooperman, MD
Chief Executive Officer and Founder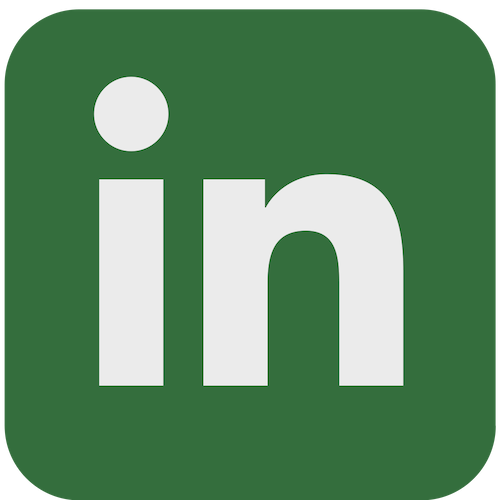 Dr. Tod Cooperman is a noted researcher, writer, and speaker on consumer healthcare issues. He has testified on health and nutrition issues before subcommittees of the Senate and House of Representatives and has been an invited lecturer at the National Institutes of Health. In addition to founding PharmacyChecker.com, Dr. Cooperman founded Consumerlab.com, the leading independent evaluator of dietary supplements (vitamin, mineral, herbal, and non-herbal) and nutrition products. Dr. Cooperman also founded CareData Reports, Inc., an evaluator of consumer satisfaction with managed care (now a division of J.D. Power and Associates). Dr. Cooperman is a graduate of the Boston University School of Medicine and received his bachelor's degree in Medical Sciences and Economics from Boston University.
Gabriel Levitt, MA
President and Co-founder
Mr. Levitt provides strategic direction and manages business operations, development, and research. He is a public advocate for prescription drug affordability in America, Internet freedom, and the United Nations. He has testified before Congress on issues relating to access to affordable medicines and Internet freedom, published an op-ed in the New York Times about online pharmacies and personal drug importation, and is the proud author of a chapter in an anthology about defeating the Stop Online Piracy Act (SOPA). He is the founder of Prescription Justice, a non-profit organization dedicated to lowering drug prices in America, and is on the board of advisors for the Business Initiative for Health Policy (BIHP). Mr. Levitt is president emeritus of the United Nations Association Brooklyn Chapter. Mr. Levitt received his M.A. in International Relations from American University and a bachelor's degree in International Relations and Political Science from Roger Williams University.
Jeffrey Poirier, MBA, RPh
Vice President of Pharmacy Verification and Information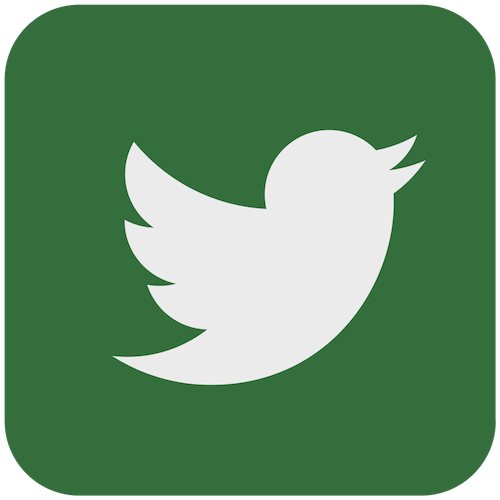 Mr. Poirier manages and oversees the PharmacyChecker Verification Program. He provides expert knowledge regarding safe pharmacy practice, quality assurance, drug safety, and patient access to affordable medication. He is a registered pharmacist in New Hampshire and has extensive management experience in multiple health care settings. As Vice President of Operations for Maxor National Pharmacy Services, he traveled throughout the country utilizing his financial, operational, and regulatory experience in developing and guiding the implementation of improvement strategies in large multi-faceted healthcare organizations. Strategies implemented included the development of USP 797 compliant programs in hospital settings, opening multiple clinic pharmacies to capture 340b drug savings, full regulatory reviews, and complete financial restructuring of large pharmacy systems for organizations including Denver Health, Pacific Medical Clinics, and Dartmouth Hitchcock. Mr. Poirier has also served as Compliance Inspector for the New Hampshire Board of Pharmacy. He received his Bachelor's Degree in Pharmacy from Northeastern University in 1985 and his Master of Business degree from Southern New Hampshire University in 2003. Jeff is an avid outdoorsman and enjoys restoring and working on old cars.
Lucia Mueller
Vice President of Operations & Communications

Ms. Mueller manages operations and patient outreach at PharmacyChecker. She works to promote online access to safe and affordable prescription medications, educating and warning consumers about the risks of rogue online pharmacy websites. She is the Editor-in-Chief of Ask PharmacyChecker. Ms. Mueller attended the Institute on Business and Government Affairs at Georgetown University. She received a Bachelor of Science in Corporate & Political Communications with a certificate in Business Foundations and European Studies at the University of Texas at Austin.
Nathan Walker
Director of Information Technology
Mr. Walker maintains the PharmacyChecker.com website, along with the tools PharmacyChecker uses to accredit and monitor pharmacies in the PharmacyChecker Verification Program. He also manages the PharmacyChecker Listing Program, facilitating the organization and publication of international and U.S. pharmacy coupon drug price comparisons on PharmacyChecker.com. Mr. Walker received a bachelor's degree in Electrical Engineering from the University of Delaware, where he spent time working in Nanophotonics and Materials Science labs and became interested in programming. He has held positions as an educator, teaching science, engineering, math, and music. Nathan enjoys performing and recording music, DIY projects, biology, technology, religion, and philosophy.
Donna Miller
Information Specialist
In collaboration with, and under the supervision of Jeffrey Poirier, Ms. Miller assists in the evaluation, auditing, and verification of pharmacy participants and applicants in the PharmacyChecker Verification Program. She is involved with patient consumer outreach and responding to Ask PharmacyChecker, email, and telephone inquiries from PharmacyChecker.com users. Ms. Miller has a background of almost two decades in the Market Research industry in the areas of data compilation, categorization and code creation, and coding department supervision.
PharmacyChecker Advisors
Andrew Brown, PharmD
Dr. Brown advises PharmacyChecker.com on its Verification Program. Previously, he worked for Walgreens as a community pharmacist providing care to diverse patient populations and in pharmaceutical compounding with a concentration on sterile compounding QA/QC. Certified in aseptic compounding, he has extensive experience in various cGMP practices pertaining to Outsourcing Facilities, Good Documentation Practices (GDP), and performing CAPA and Root Cause Analysis. He is a member of the American Society for Quality and the American Society of Health-System Pharmacists. Andrew received his Doctor of Pharmacy (PharmD) degree from Albany College of Pharmacy.
Information Collection
Prices
Pharmacy prices listed on PharmacyChecker.com are gathered from price files that accredited online pharmacies periodically submit to PharmacyChecker. Pharmacies accredited through the PharmacyChecker Verification Program are required to keep their prices as accurate as possible. If you find a price listed on PharmacyChecker that does not match an online pharmacy website, please contact us at listingprogram@pharmacychecker.com.
Pharmacy Licenses
Pharmacy licenses are checked directly with appropriate local pharmacy boards.
Pharmacy Profiles
PharmacyChecker.com provides detailed information profiles of online pharmacies. Policies, procedures, contact information, and other information about online pharmacies are collected directly from the sites and then sent to these sites for review and verification.
Online Pharmacy Profile Example
Ownership, Affiliations, and Sources of Revenue
PharmacyChecker.com, LLC is a privately held company based in Westchester County, New York. PharmacyChecker.com is not affiliated with any pharmacy or with any manufacturer or distributor of health products. It is an affiliate of ConsumerLab.com, an independent evaluator of dietary supplements and nutrition products. Revenues are derived from fees generated from the PharmacyChecker Verification Program, pharmacy listings, U.S. Prescription Discount Card, and advertising.
Public Comment
PC welcomes input from any interested party (e.g., consumer groups, retailers, healthcare professionals, academic and commercial researchers, manufacturers, government agencies, trade groups, etc.) on its evaluations and reporting. Comments and questions should be submitted to info@pharmacychecker.com.