2. Discounts at U.S. Pharmacies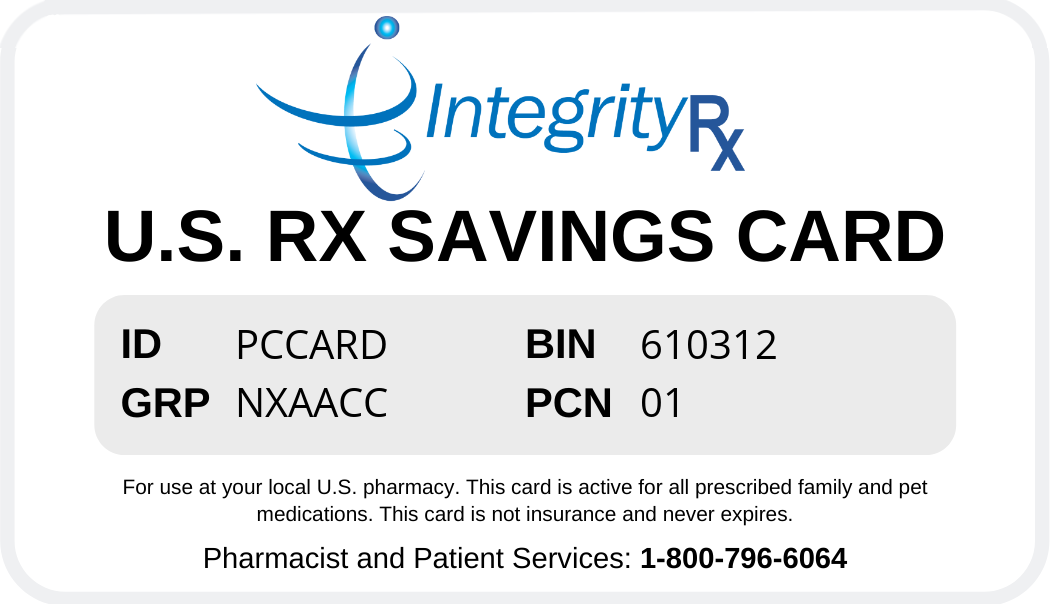 Prescription drug discount cards and coupons are an important part of drug affordability in the U.S. The same prescription drug at one pharmacy can cost 95% less compared to another pharmacy right across the street. If you're looking for discount coupons for medication in the U.S., we identify pharmacies that offer discounted prices when you present the U.S. Prescription Discount Card to your pharmacist.
3. Patient Assistance Programs
If you cannot afford medication, some pharmaceutical companies offer programs which cover all or part of the cost of their drugs. The patient assistant programs often have strict eligibility requirements having to do with your income and are most helpful to those with incomes below $30,000 a year but are also known to help those with income up to five times the poverty level. The programs will not accept everyone. If you are not eligible, then we recommend that you find cheaper prices offered at accredited online pharmacies or use our prescription drug discount card so that you don't go without or skip needed medication.
Different Medication Names in the U.S. vs. International
Pharmaceutical companies sometimes market the same drugs under different names in different countries. You may see more than one name for the exact same drug or a different brand or generic version. Our drug price comparisons contain many related drug name listings, for both generic and brand versions.
Are drugs sold in Canada the exact same as drugs sold in the United States?
According to the U.S. Food & Drug Administration (FDA), some but not all drugs sold in Canada are the exact same. Some people tend to assume that drugs sold in the United States are made in the United States, and drugs that are sold in Canada are made in Canda, which is often not the case. Medications sold in the U.S. and Canada are manufactured in countries located throughout the world.
Questions about affording medication? Ask an expert.
Have a question regarding your specific prescription medication savings options? Don't hesitate to ask. Our drug affordability advocates are here to help.