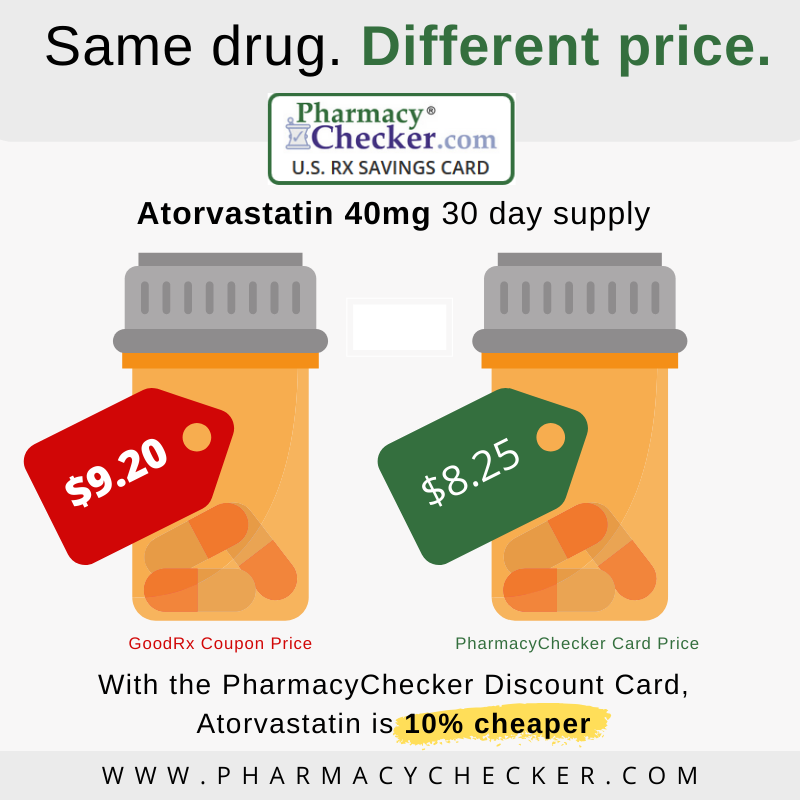 White Plains, NY - February 25th, 2020
PharmacyChecker, America's only independent company that monitors and verifies the safety credentials of international online pharmacies, announced today the launch of enhanced savings with the U.S. Prescription Discount Card for use at U.S. pharmacies. Americans can use the free U.S. Prescription Discount Card to get the lowest prices on prescription medications at all major chains and most independent pharmacies nationwide.
This new offer is a result of PharmacyChecker's ongoing mission and commitment to help people safely find more affordable medicine. Recent price research shows that enhanced savings using this U.S. Prescription Discount Card are competitive with the popular savings website, GoodRx, beating the discount coupon giant on many popular generic medications.
For example, atorvastatin 40mg (brand name Lipitor), a popular generic drug used to treat high cholesterol, costs 10% less for a consumer shopping in White Plains, NY who chooses to use the U.S. Prescription Discount Card over a GoodRx coupon. Using the U.S. Prescription Discount Card to purchase montelukast 10mg (brand name Singulair), which helps mitigate allergy symptoms, is 23% cheaper than GoodRx.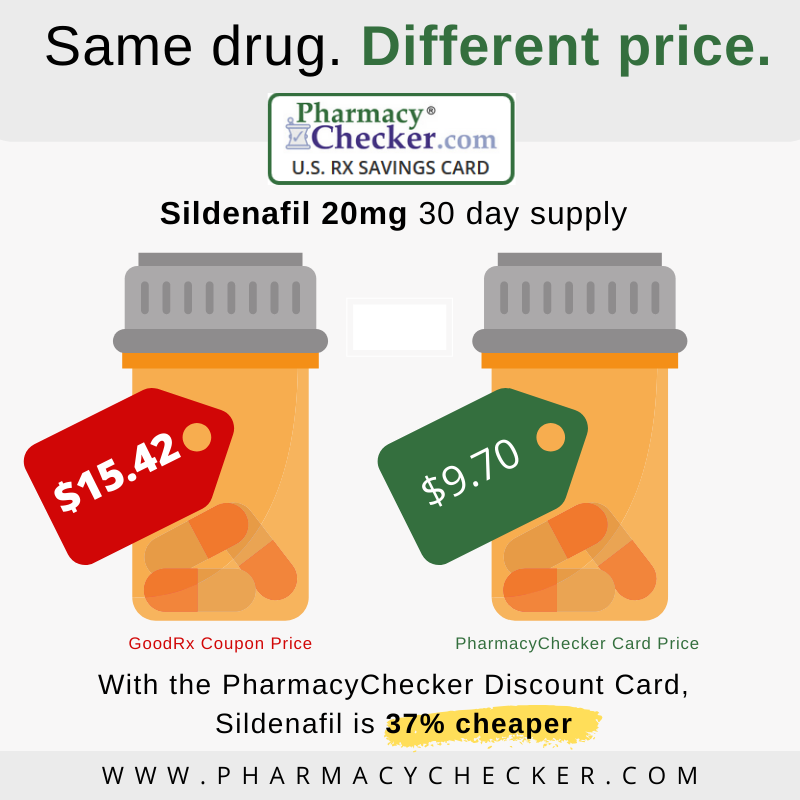 People using the U.S. Prescription Discount Card will find that generic medication is often cheaper at U.S. pharmacies than ordering online from Canadian or other international pharmacies. According to PharmacyChecker research, popular generic drugs are on average 68% less expensive in the U.S. in Canada, whereas brand name drugs are almost always far cheaper internationally.
"PharmacyChecker is best known for providing verification of online pharmacies and drug price comparisons from safe pharmacies in Canada and other countries – but our new card should help people shop locally in the U.S. when the price is right. When it comes to many generics, the price is right in America," said Gabriel Levitt, president of PharmacyChecker.com.
PharmacyChecker's U.S. Discount Card vs. GoodRx Coupon Prices in the Same Neighborhood

Drug
GoodRx Coupon Price
PharmacyChecker.com U.S. Discount Card Price
Savings Using PharmacyChecker.com
Levocetirizine Dihydrochloride (brand name Xyzal) 5 mg
$10.82
$10.35
4.34%
Amlodipine (brand name Norvasc) 10 mg
$7.20
$6.29
12.64%
Levothyroxine (brand name Synthroid) 50 mg
$10.10
$9.51
5.84%
Atorvastatin (brand name Lipitor) 40 mg
$9.20
$8.25
10.33%
Alprazolam (brand name is Xanax) 0.5mg
$9.04
$7.57
16.26%
Sildenafil (brand name Viagra) 20 mg
$15.42
$9.70
37.09%
Hydrochlorothiazide (brand name Microzide) 25 mg
$4.19
$4.00
4.53%
Pantoprazole (brand name Protonix) 40mg
$9.24
$7.99
13.53%
Escitalopram (brand name Lexapro) 10mg
$8.05
$7.21
10.43%
Montelukast (brand name Singulair) 10mg
$9.84
$8.59
12.70%
Sources: Prices collected based on the lowest discounts on quantities of 30 pills listed in the ZIP Code 10605 on www.pharmacychecker.com and www.goodrx.com in February 2020.
PharmacyChecker's new U.S. pharmacy discount savings comes at a time when three in ten American adults report not taking their medicines as prescribed within a 12-month period because of the cost. Roughly 28.5 million Americans are uninsured and often must pay the full cost of their prescription medications at the pharmacy counter. Users of the PharmacyChecker website can compare discount coupon prices offered at U.S. pharmacies with prices listed at accredited Canadian and international online pharmacies, another popular savings option.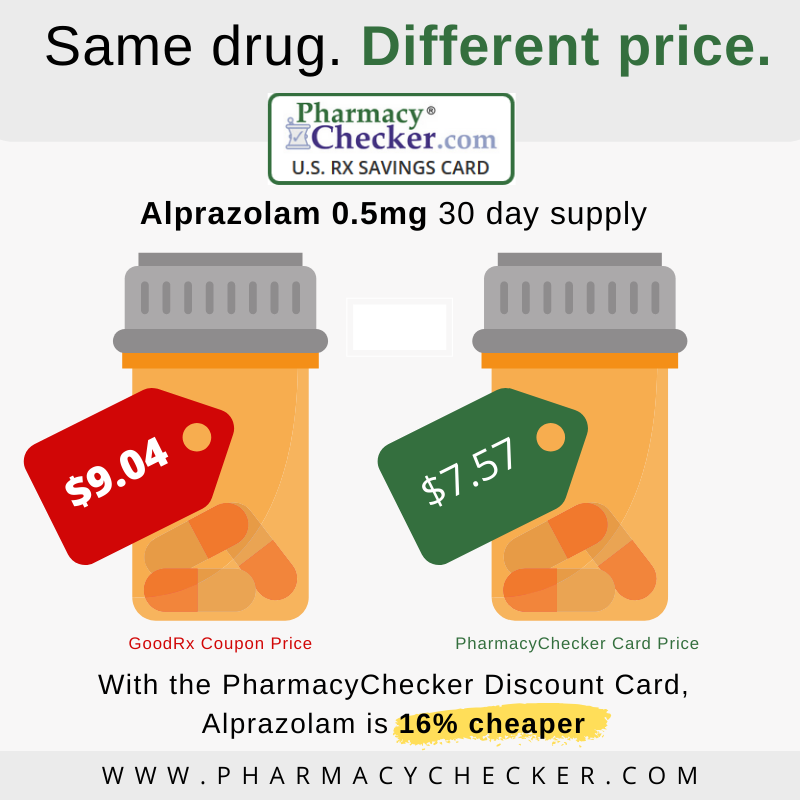 "Consumers need a place to easily compare all the ways to afford their meds," stated Lucia Mueller, director of communications for PharmacyChecker. "The freely available information on PharmacyChecker.com empowers millions of Americans to save money and afford medicine they might otherwise go without, which in turn protects our public health at large by improving overall medication adherence."
PharmacyChecker savings experts recommend first comparing prices at local pharmacies using the U.S. Prescription Discount Card before ordering from Canada or other countries. If the prices at neighborhood pharmacies are out of reach, ordering safely online is an important alternative.
About PharmacyChecker
PharmacyChecker, based in New York, is the only independent company that verifies the credentials of and accredits international online pharmacies, publishing a list of accredited online pharmacies and drug price comparisons based on those pharmacies. It also offers a pharmacy discount card to lower costs at pharmacies in the U.S. PharmacyChecker accreditation and price comparisons have been recommended and/or referenced by AARP Magazine, the New York Times, the People's Pharmacy, Yahoo Finance, and others. For more information, visit www.pharmacychecker.com.
Press Contact: Lucia Mueller, Director of Communications for PharmacyChecker.com | lucia.mueller@pharmacychecker.com | (718) 554-3067
Join the conversation on Twitter ►►► #PrescriptionSavings