White Plains, NY – May 10th, 2023 – This spring, PharmacyChecker looks back on 20 years in service of its mission to provide objective information about online pharmacy safety and prescription drug prices to the global consumer. Since 2003, PharmacyChecker's drug price comparisons continue to balance the scale in favor of consumers worldwide, aiding them in finding the lowest prices on prescription medicine. For the American consumer, PharmacyChecker's head-to-head price comparisons between U.S. and licensed foreign pharmacies clearly show that drug prices in Canada and beyond are on average about 75% cheaper outside the U.S. for top-selling, patented brand name drugs, but often far less expensive domestically in conjunction with a U.S. pharmacy discount card or coupon for popular generic drugs.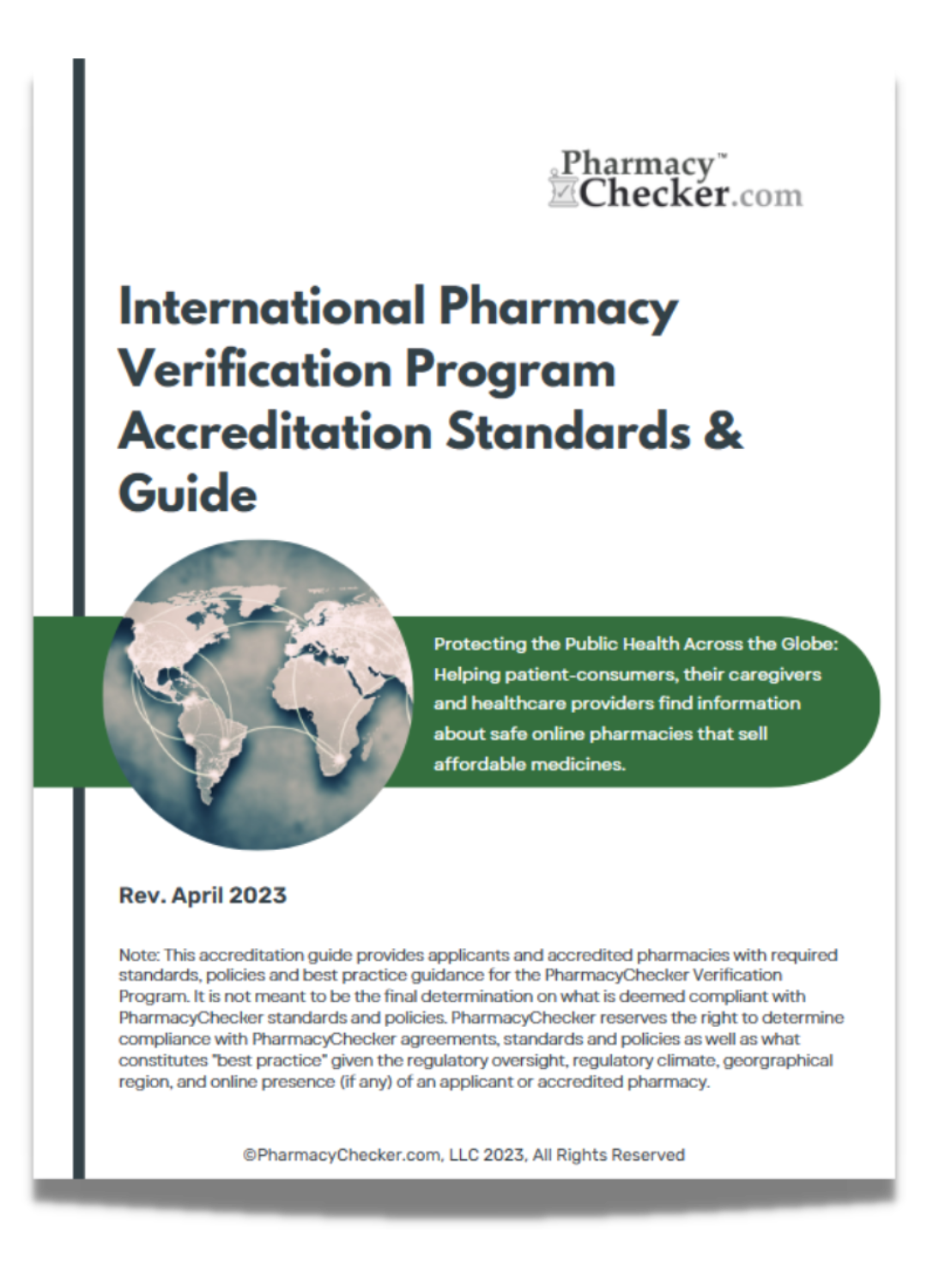 Online pharmacy applicants and participants in the PharmacyChecker Verification Program are subject to extensive auditing under the leadership of the Vice President of Pharmacy Verification and Information, Jeffrey Poirier, MBA, RPh, a licensed U.S. pharmacist. Once accredited, online pharmacies can list their pharmacy information and prices on PharmacyChecker.com and publish a PharmacyChecker Seal.
PharmacyChecker-accredited online pharmacies are also subject to mystery shopping, marketing claim assessments, and prescription drug list reviews to ensure controlled drugs including opioids are not for sale internationally. Further, as international online pharmacies today partner with pharmacies in multiple countries, accredited pharmacies must ensure transparency of partner pharmacy country locations so that people know from which country their prescription drug is dispensed. PharmacyChecker's program has evolved to verify dispensing pharmacy partners. It does so by checking the licensure of any dispensing pharmacy that fills orders for an online pharmacy under review by PharmacyChecker. In countries where regulating health authorities are not considered comparable to the United States Food and Drug Administration, PharmacyChecker conducts in-depth, on-site pharmacy inspections.
"Patients looking online for affordable medicine locally or from another country want to know they will receive a lawfully-manufactured medicine that works," said Lucia Mueller, president of PharmacyChecker. "At PharmacyChecker, we believe we've developed a system of standards, rules, and policies, for evaluating such websites to determine just that. When it comes to prescription drugs, quality cannot be divorced from affordability because a drug that is unaffordable is ultimately neither safe nor effective."