Ask PharmacyChecker
PharmacyChecker experts answer consumer questions related to affording lower-cost, prescription medications.
We help people afford the medication they need by verifying online pharmacies and comparing their prices. Drug prices are out of control. Americans face the highest medication prices in the world. That's why millions of Americans choose to buy medication from other countries.
Our Panel of Experts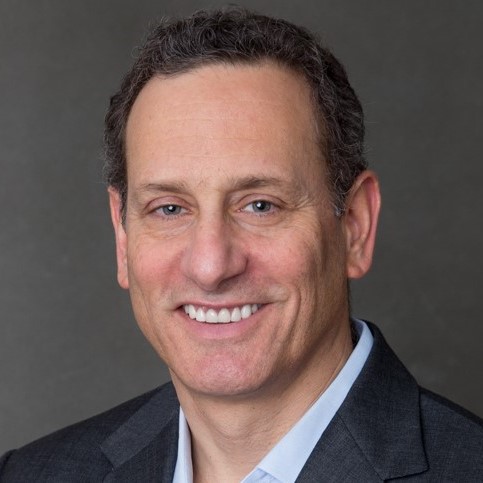 Tod Cooperman, MD
Chief Executive Officer and Founder
Dr. Tod Cooperman is a noted researcher, writer, and speaker on consumer healthcare issues.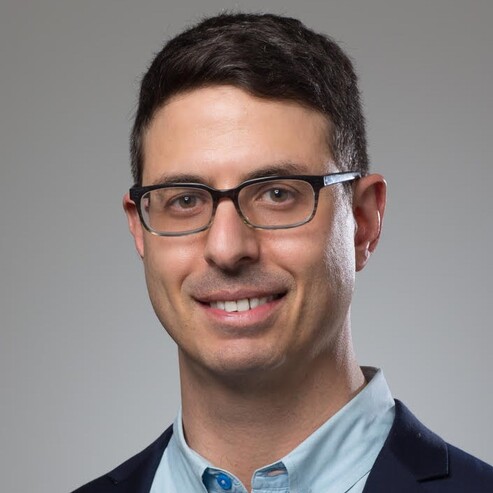 Gabriel Levitt, MA
President and Co-Founder
Mr. Levitt oversees all business operations, development and research. He is a public advocate for prescription drug affordability.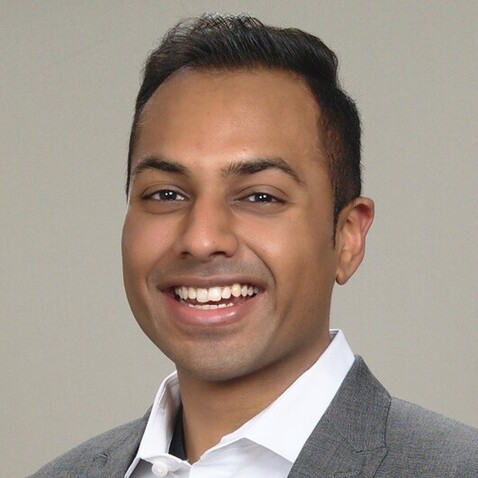 Shivam Patel, PharmD, BSPS, RPh
Director of Pharmacy Verification and Information
Dr. Patel provides expert knowledge regarding safe pharmacy practice, quality assurance, drug safety, and patient access to affordable medication.
Read More About Our Team
Disclaimer
The information provided on Ask PharmacyChecker is neither intended nor implied to be a substitute for professional medical advice, nor is it an endorsement of any product or service.
If you are considering purchasing medication from outside the U.S., be aware that, in most circumstances, it is technically not legal for individuals to import prescription drugs; however, U.S. government officials have stated that individuals who order non-controlled prescription drugs from Canada or other foreign sources (up to a three-month supply) for their own use are not being pursued or prosecuted.
Coronavirus (COVID-19) Updates and Pharmacist Tips To Protect Yourself
Now that COVID-19 has appeared in the U.S., you are not alone in feeling fearful or anxious about what lies next. The best thing to do at this point is to learn about the virus and what you can do to protect yourself and your families. That can help you stay calm but cautious about the environments you are in daily. You may be wondering what exactly is this Coronavirus thing I keep hearing about in the news? COVID-19 is a respiratory illness that is able to spread from individual to individual. The first identification of the virus occurred after an outbreak in Wuhan, China.
We will be updating this post as we learn more. [April 3rd, 2020]
The Center of Disease Control and Prevention (CDC) is the leading public health institute in the U.S. responding to the Coronavirus Disease 2019 (COVID-19). As more information develops, it is important to stay updated with trusted resources like the CDC and the World Health Organization (WHO). WHO declared COVID-19 a pandemic on March 11, 2020.
You may be interested in reading our updated posts:
How can I determine where a drug is manufactured?
Coronavirus (COVID-19) Update: Warnings on Potential Treatments
How can I protect myself from coronavirus?
Short Answer: Avoid being exposed to the virus by practicing social distancing.
There are steps you should take to protect yourself and help stop the spread of the virus, ones based on advice from the experts at organizations like the CDC and WHO.
First, you need to understand how the virus keeps spreading so fast. Based on current information, it is believed the virus is primarily spread from person to person. This commonly occurs in two ways:
When an infected person sneezes or coughs, spreading respiratory droplets to others
When people are in close contact or within 6 feet to an infected person
As of this writing, there is no vaccine available to prevent COVID-19. There also is currently no specific treatment for COVID-19. However, the best way to avoid getting COVID-19 is to avoid exposure to the virus and do your best to avoid the two situations listed above for anyone showing flu-like symptoms.
What is social distancing?
Cancellations of normal social activities that result in crowds is social distancing. During a disease outbreak, cancellations of events like festivals, sport events, cruises, conferences, and other gatherings are what help prevent or slow the spread of the disease. When you practice social distancing, you are also purposely staying six feet away from others to lessen your risk of becoming infected by the disease outbreak.
Examples of social distancing:
Working remotely or from home, avoiding an office space
Cancellation of schools and university classes or transitioning to online-only classes
Using technology like video calling to communicate with loved ones
Cancellation of conferences, basketball games, and other large gatherings
Avoiding eating or drinking at bars and restaurants and using drive thru and take out options instead
Ibuprofen and COVID-19
You may have heard a lot in recent media reports about avoiding ibuprofen to prevent getting infected by COVID-19. WHO has made a statement regarding this and stated:
"At present, based on currently available information, WHO does not recommend against the use of ibuprofen"
With that said, some providers still remain cautious around the use of ibuprofen to help treat COVID-19 symptoms and prefer using acetaminophen first line.
Pharmacist Position: I agree with WHO and believe there is not enough clinical evidence needed to make a judgement on this debate, but I still do recommend patients try acetaminophen first if they do not have any contraindications to it.
Does loss of smell and taste mean I have Coronavirus?
The CDC has not provided any guidance on loss smell being associated with coronavirus. Please note the CDC has guided that patients with COVID-19 have had symptoms that consist of fever, cough and shortness of breath. You will usually notice these symptoms 2-14 days after you have been exposed. However, there are many doctors around the world that have noticed a spike in patients with COVID-19 reporting anosmia, which means a loss of sense of smell. We cannot confirm at this time if it is truly a symptom associated with COVID-19, but I recommend continuing to monitor this page and the CDC for updates.
For now, watch out for these symptoms: fever, cough, and shortness of breath that may develop 2-14 days after exposure.
Tips to Protect Yourself and Loved Ones From Coronavirus
Avoid touching your face.

Wash your hands frequently with soap and water, and not just for the sake of it, but for at least 20 seconds even if it seems cumbersome. Think of all the dirty bacteria you are removing by doing a great job at simply washing your hands for a few seconds of your day. FYI: 20 seconds isn't just a random number made up by health organizations: it's backed by science and evidence! Check it out here. Make sure you wash your hands every time you visit a public place, sneeze, blow your nose, or cough.

Only when soap and water is not available use hand sanitizer that has at least 60% alcohol in it. Cover your entire hand and rub together until your hands are dry.

Do not get into close contact with anyone who is sick and remember to keep your distance from people if COVID-19 begins spreading within your community

If you are sick, stay home. It is as simple as that. You will be helping yourself, and protecting others.

Be mindful of others, cover your nose when you sneeze, and cover your mouth when you cough. Place used tissues directly into a closed trash. Wash your hands with soap and water immediately after. If they are not available, use hand sanitizer that has at least 60% alcohol.

Clean then disinfect frequently-touched surfaces daily, which include the following: phones, keyboards, doorknobs, faucet, sinks, tables, light switches, and handles. You can use soap and water to clean. You can use alcohol based solutions with at least 70% alcohol to disinfect or other EPA registered household disinfectants.
Do I need to wear a facemask to protect against Coronavirus?
Alright. So there's a lot of confusion behind the entire facemask situation. Let me break it down simply for those at home (non-hospital employees):
If you are sick: Yes, you should wear a facemask to avoid spreading respiratory droplets from coughing and sneezing to others. In addition to the facemask, stay at home, and cover your nose and mouth when sneezing and coughing.
If you are not sick: No, you do not need to wear a facemask unless you need to care for a sick person that can not wear a facemask. Save the facemasks for the sick people so we can protect the healthy.
How long does coronavirus live on surfaces?
We have learned alot from the Diamond Princess cruise ship where 19.2% of the passengers and crew tested positive for COVID-19. According to the CDC, "A high proportion of asymptomatic infections could partially explain the high attack rate among cruise ship passengers and crew." The concern here is we learned that COVID-19 RNA was identified in cabin surfaces from passengers who were asymptomatic and symptomatic infected up to 17 days after all passengers had been evacuated. However, it is important to note this was before disinfection had begun and we still do not have enough data to determine COVID-19 was spread from these contaminated surfaces on the ship.
According to WHO, it is not certain how long the COVID-19 virus remains on the surface but studies have indicated coronaviruses may stay on surfaces for a few hours or up to several days.
Pharmacist Position: Yes, we may not have enough data to say contaminated surfaces cause transmission of COVID-19 at this time, but I recommend practicing good hand hygiene and disinfecting frequently-touched surfaces daily even if it seems like an overreaction. Protecting yourself and loved ones is worth overreacting for.
Should I travel during the coronavirus outbreak?
The Department of State has advised U.S. citizens to avoid all international travel because of the COVID-19 global impact.
See all CDC Travel Recommendations
Before a Coronavirus Outbreak Occurs in Your Community
The CDC recommends you are prepared and have a plan ready for your family before an outbreak occurs in your community. Check out information to create a checklist here.
The CDC recommends "[making] sure you have access to several weeks of medications and supplies in case you need to stay home."
Pharmacist TIP: That advice must not be taken lightly. Chronic medication adherence is vital to ensuring the health and safety of all people no matter what age. As you are reading this, ask yourself this question: "Do I have at least a 30-day supply of my chronic medications in the house right now?" If the answer is no, call your local pharmacy and tell them you would like to pick up a refill for all your chronic medications as soon as possible. If you're worried about interacting with sick people at the pharmacy, find a pharmacy with a drive thru, if you can, and pick up your prescription from the safety of your vehicle.
Some of you have health insurance that offers a pharmacy benefit manager mail-order pharmacy. You may try getting a three-month supply through those options.
I cannot stress this enough: make sure you have enough medication on hand in case you are not able to leave your house.
You can find savings on almost all prescription medications at U.S. pharmacies using the PharmacyChecker Discount Card.This is most helpful for the uninsured, but even for the insured, many generic drugs may be less expensive to pay out-of-pocket rather than your co-payment with your insurance.
If you cannot get your medications locally due to affordability or other access issues, consider comparing drug prices among PharmacyChecker-accredited international online pharmacies. See: https://www.pharmacychecker.com/drug-price-comparisons/.
Which OTC medications and health supplies should I stock up on?
The CDC recommends to "be sure you have over-the-counter medicines and medical supplies (tissues, etc.) to treat fever and other symptoms. Most people will be able to recover from COVID-19 at home."
They don't provide guidance on exactly what medications to keep stocked up, but don't worry we have some tips for you.
A Pharmacist's Coronavirus Pandemic Checklist:
Before OTC medications, make sure your are stocked up on at least a 30-day supply of all your prescription medications. Ask your pharmacist if you can get a 90=day supply on all your chronic medications just to be safe.

Stock up on acetaminophen or Tylenol for the entire household that can be used to help reduce fever and body aches.

Have saline nasal spray and pseudoephedrine on hand to help with nasal congestion.

Have cough syrup with dextromethorphan on hand to help control coughing.

Keep a diarrhea remedy on hand like Pepto - Bismol.

Make sure you have enough hand soap for at least 30 days.

Keep hand sanitizer or cleaner stocked with at least 60% alcohol base.

Keep a thermometer on hand to check body temperature.

Make sure glucose meters and blood pressure monitoring devices are working properly.

Have fluids with electrolytes on hand like gatorade or pedialyte to support the body and replenish fluid loss when sick.
Good Hand Hygiene During Coronavirus
I am sure everyone reading this knows exactly how to wash their hands and doesn't need any advice on that, but I would like to challenge that and review 5 science-based steps on how to appropriately wash your hands and protect yourselves from COVID-19.
Step 1 - Wet your hands with running water that is clean, shut the tap, apply soap.
Step 2 - Lather all surfaces of your hands with soap including the backs of hands, under nails, and between fingers.
Step 3 - 20 seconds at minimum how long you should scrub your hands for. No one is going to set a timer for that, but it's backed by science so sing the "Happy Birthday" song twice or "Twinkle Twinkle Little Star" twice and you're good.
Step 4 - Turn the tap back on, rinse your hands with running water that is clean.
Step 5 - Use only a clean towel to dry your hands or air dryer.
That is how you correctly wash your hands. Truly ask yourself if you were doing that! Didn't think so.
Who is at higher risk of getting COVID-19?
The CDC has looked at information from the start of the COVID-19 outbreak in China, and it shows that some people are at a higher risk of becoming very sick from COVID -19. Those people include:
People who are 65 years and older
People who live in a long-term care facility or nursing homePeople with serious pre-existing medical conditions:

Chronic lung disease
Moderate to severe asthma
Serious heart conditions
Immunocompromised including cancer treatments
Severe obesity
Diabetes
Renal failure
Liver disease
If you fit these categories, it is extremely important you take actions described above and here to reduce your risk of getting COVID-19.
As for everyone else, keep calm, proceed with caution, and only stay updated on facts from credible sources like the CDC and the WHO.
Learn more about Coronavirus and online pharmacy safety
How can I determine where a drug is manufactured?
Can a pharmacy fill a prescription early?
Coronavirus (COVID-19) Update: Warnings on Potential Treatments
Do you have questions or concerns about safely accessing medication, whether locally or online? We're here to help.
Comment below or ask a question by logging in to My PharmacyChecker.
Find A Safe Online Pharmacy
See Canadian and international online pharmacies that are licensed and vetted for patient safety
Updated April 03, 2020
Compare drug prices among reputable online pharmacies