Where can I get supplements made in the USA?

When it comes to anything we put inside our bodies, consumers are rightfully concerned as to where and how such products are manufactured. So, as you scour the labels of your vitamins and supplements for the illustrious "MADE IN USA," don't be shocked when you see either 1) no trace of manufacturing location; or 2) indicators that the ingredients are from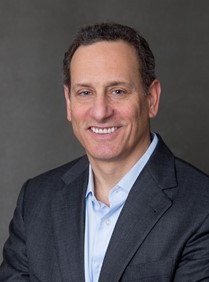 Croatia, China, India, Turkey, South Africa, France, Germany, Japan, Canada, New Zealand, Mexico, etc. ConsumerLab.com has been reporting on vitamins and other supplements since 1999. We asked Tod Cooperman, M.D., who is the founder of ConsumerLab.com and PharmacyChecker, about getting supplements made in the USA.
"Most of the ingredients in vitamin and mineral supplements come from outside the U.S., while the supplements themselves are then manufactured in the U.S., where they are made into pills, soft gels, capsules, liquids, gummies, etc," says Cooperman. "Most herbal ingredients also come from outside the U.S., although there are a few companies that grow selected herbs here, like ginseng from Wisconsin."
Your vitamin or supplement may be finished in the U.S., but that doesn't mean its manufacture started here. Much like that of prescription drugs, the supply chain of your supplements can be a bit more complicated than your label lets on. Most supplements you buy at your local supermarket are manufactured using ingredients sourced from facilities located all over the world.
Quality of Vitamin, Mineral & Herbal Supplements
The location of their manufacture need not be your chief concern when taking vitamins and supplements -- rather, you should be aware that supplements sold in the United States are not regulated in the same manner as prescription drugs.
"Although U.S. manufacturers are required by law to follow Good Manufacturing Practices (GMPs) -- which include testing the ingredients that go into their products -- the ways in which they test ingredients and the standards to which they hold those ingredients are, essentially, left up to each manufacturer, so this does not guarantee a high-quality product," cautions Cooperman. "This is why it is important, regardless of where a product is made or where its ingredients originate, that a reputable third party test and certify or verify the quality of supplements."
ConsumerLab.com is such a reputable organization and has identified the best quality health and nutrition products for consumers and healthcare professionals since 1999.
Back to Top
How to Tell Where Supplements Are Made
Labels on supplements sold in the U.S. must disclose the name and address of either the distributor or manufacturer of the product so you can get in touch with the company if there is a problem. But this won't tell you where ingredients are sourced, and you won't know where the supplement was made if only the distributor is listed, which is very common.
For a brief jaunt into the topsy-turvy world of U.S.-sold supplements supply chains, let's take a look at an example: Milk Thistle.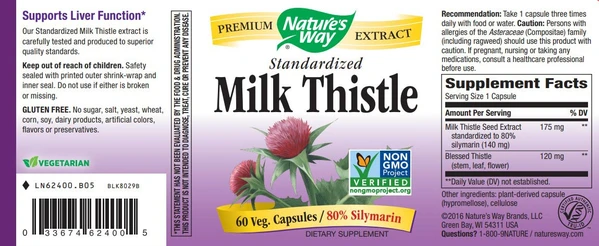 This Nature's Way Milk Thistle label carries a Wisconsin address, and the company does have a manufacturing facility in Green Bay, the likely location the Milk Thistle product was finished. Remember, the ingredients could have been sourced from elsewhere. According to the label, though, we won't know without calling the company.
By contrast, let's take a look at this Windmill Natural Vitamins Milk Thistle label. We see that, although vague, they include the words "MADE IN THE U.S.A. FROM GLOBALLY SOURCED INGREDIENTS." Globally sourced, huh? I guess we'd have to call as well.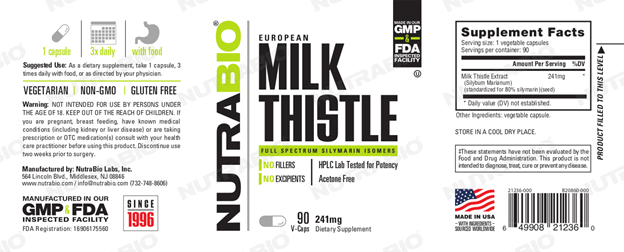 NutraBio isn't coy about waving their "MADE IN USA" flag (yes, quite literally). But, before you breathe a sigh of relief, what's this?! Upon closer examination, we see the tiny lettering of "WITH INGREDIENTS SOURCED WORLDWIDE."
A BareOrganics Milk Thistle liquid drops label indicates it is "MANUFACTURED EXCLUSIVELY FOR" a U.S. address. Another Milk Thistle brand, Biovea, does the same. Careful. This doesn't exactly mean the ingredients are sourced domestically. "MANUFACTURED FOR:" is sometimes a sly way of not expressly disclosing foreign-sourced ingredients. Head to the phone!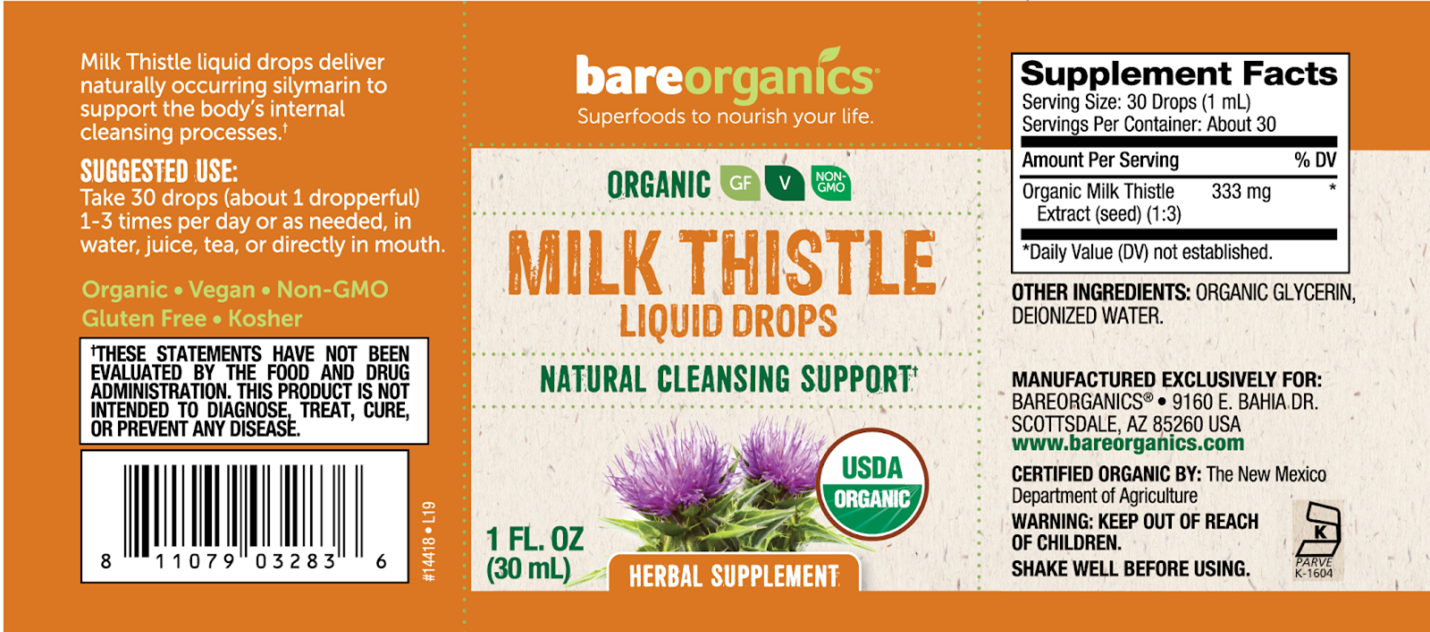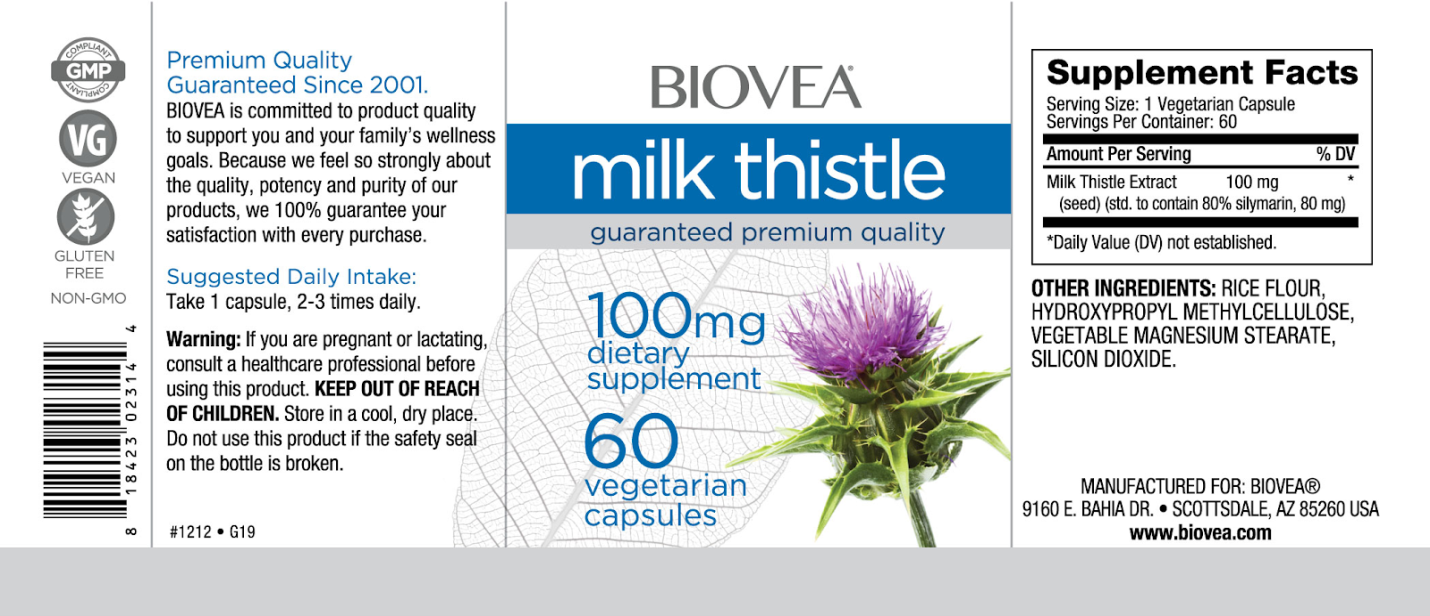 According to Vault.com, a "Glassdoor-type" company that gives potential job applicants insight into what it's really like to work at a particular company, Nature's Bounty, which is a popular supplement brand, "has manufacturing facilities in the US, the UK, and Canada that produce, package, and distribute capsules, tablets, powders, and liquids; it also has offices in New Zealand, Spain, and South Africa."
Long story short: If you want specifics, you'll likely have to pick up the phone.
Back to Top
Vitamin & Supplement Safety
With all the smoke and mirrors, you cannot look to the FDA for manufacturing data or assurance of efficacy. With that being said, there are a few supplement safety precautions we encourage consumers to heed.
Do NOT Buy Supplements That...
Claim to work like prescription drugs

Claim to treat an illness or cure a medical condition

Send you spam in your inbox!

Market themselves primarily in a language that you do not understand

Promise weight loss or enhanced sexual performance

Say they are a legal alternative to anabolic steroids
Consumer safety above all.
Browse our approved list of Canadian online pharmacies that are vetted for patient safety
Back to Top
Compare drug prices among reputable online pharmacies