How can Americans save money on Lisinopril?

Lisinopril is used to help treat high blood pressure. Lisinopril works by reducing chemicals in your body that make blood vessels become tight, increasing blood flow and allowing the heart to pump more effectively.
Order Lisinopril from Verified Online Pharmacies
Lisinopril is legally manufactured and available for sale in other countries just as it is in the U.S., and it can be purchased from PharmacyChecker-verified online pharmacies. Currently, 90 capsules of 20 mg Lisinopril can cost around $65 at U.S pharmacies. Patients can find the same quantity of Lisinopril for $24 at a verified international online pharmacy. That's a 63% discount vs. the cost of Lisinopril in the U.S.
Back to Top
Other Ways to Save Money on Lisinopril
PharmacyChecker.com also offers a search tool for patient assistance programs. Many pharmaceutical companies offer aid with the cost of medications through patient assistance programs.
Get Help Paying for Lisinopril with Patient Assistance Programs
Back to Top
Where is Lisinopril made?
We found packaging of Lisinopril 10 mg indicating that it was manufactured in India by Torrent Pharmaceuticals Ltd. See below.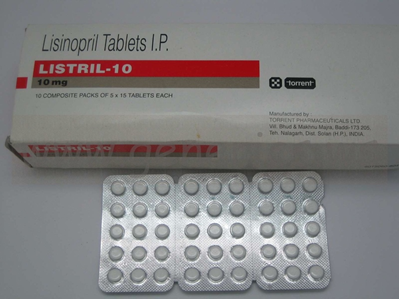 Back to Top
Compare drug prices among reputable online pharmacies