Our Panel of Experts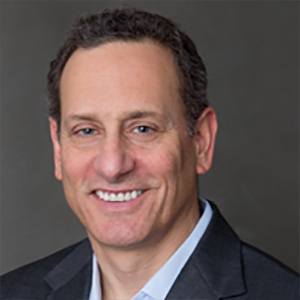 Tod Cooperman, MD
Chief Executive Officer and Founder
Dr. Tod Cooperman is a noted researcher, writer, and speaker on consumer healthcare issues.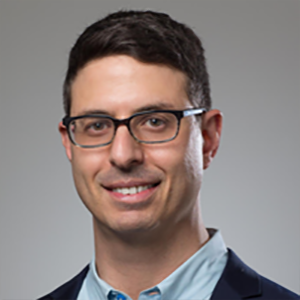 Gabriel Levitt, MA
President and Co-Founder
Mr. Levitt oversees all business operations, development and research. He is a public advocate for prescription drug affordability.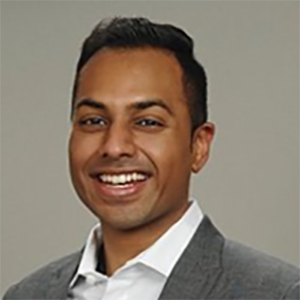 Shivam Patel, PharmD, BSPS, RPh
Director of Pharmacy Verification and Information
Dr. Patel provides expert knowledge regarding safe pharmacy practice, quality assurance, drug safety, and patient access to affordable medication.
Disclaimer
The information provided on Ask PharmacyChecker is neither intended nor implied to be a substitute for professional medical advice, nor is it an endorsement of any product or service.
If you are considering purchasing medication from outside the U.S., be aware that, in most circumstances, it is technically not legal for individuals to import prescription drugs; however, U.S. government officials have stated that individuals who order non-controlled prescription drugs from Canada or other foreign sources (up to a three-month supply) for their own use are not being pursued or prosecuted.
How can I avoid a delayed prescription at my local pharmacy?
Despite many scripts now being issued electronically, many Americans are faced with prescriptions not being ready at our local pharmacies when we want them to be. There are several ways healthcare providers can send your prescription to your local pharmacy. They can give you a hand-written prescription, call in your prescription over the phone, send it through fax, or send it electronically through a computer system. Speeding up that process is, unfortunately, sometimes in the hands of patients.
Steps You Can Take to Avoid Delayed Prescriptions at Your Neighborhood Pharmacies
1. Check that all of your contact information is accurate and up-to-date at your local pharmacy.
This includes your name, date of birth, phone number and address. This information helps ensure your pharmacy fills the right prescription for you and will allow insurance information to process smoothly.
2. Check that all of your insurance information is up-to-date, especially if you have new coverage or a change in your current insurance plan.
It is much faster to bring your insurance card to the pharmacy than to try to relay the information over the phone. If you do not carry your card with you, do yourself a favor: take a picture of your insurance card and save it on your mobile phone right now. If your prescription was filled and you do not have active insurance information in that moment, you will have to pay the cash price for your medication and request the pharmacy to refund you and re-bill the cost to your insurance once you have your new insurance card.
3. Always call the pharmacy to check and see if your prescription is ready before going to pick it up.
This will help eliminate any surprises once arriving at the pharmacy and give the pharmacy a chance to update any missing information before you arrive. Some pharmacies may offer you the ability to sign-up for text alerts that tell you exactly when your prescription is ready.
4. Check the Price!
Last but not least, check the co-payment or cash price, to make sure you can afford it when you get there. If you cannot afford it, then use PharmacyChecker.com's information to obtain a prescription discount card for local pharmacies, use a Patient Assistance Program, or compare prices among PharmacyChecker-verified international online pharmacies.
Tips to Avoid Issues at Your Local Pharmacy
Pharmacies can be very busy and stressful environments for people, especially when your prescriptions are not ready on time. Below are some tips on how to avoid issues you may face at your local CVS, Walgreens, Walmart, etc.
Issue

What does this mean?

PharmacyChecker Tip

Your medication is not in stock

Your prescription may be delayed at least one business day because the pharmacy needs to order the medication. If you are completely out, the pharmacy may be able to give you a 1 to 3-day supply to hold you over until the order comes in.

Ask the pharmacy if they have the medication in stock when you are dropping the prescription off or call before going to pick it up.

Your medication is not covered or needs a prior authorization

If your medication is not covered by your plan, you can either ask your pharmacy to call your healthcare provider to switch to an alternative that would be covered by your plan or pay for the medication out of pocket.

If your medication requires a prior authorization, plans will sometimes require doctors to fill out a form before covering a prescription. This process can take up to a week, so it's best to stay on top of your healthcare provider and insurance company, all the pharmacy can do is reprocess the prescription to see if your insurance is covering it now.

Ask the pharmacy to see if it is covered by your insurance when you are dropping the prescription off or call to see if it was covered before going to pick it up.

Another option: When your doctor prescribes you a new medication, ask them if it usually needs a prior authorization so this way the office will be ready to process the forms quickly if needed.

Your prescription is written unclearly or incorrectly

If your pharmacist cannot read or discovers an error on your prescription, they will have to contact your healthcare provider to clarify your prescription before filling it. This usually takes at least one business day.

Try calling your healthcare provider's office yourself to see if they can fax or electronically send a corrected prescription to your pharmacy.

Before leaving your doctor's office, make sure you are able to read your prescription and it has clear directions on how to take it, including the dose, quantity, strength, and number of refills.

Make sure you have told your provider all the medications you are currently taking.
Published 1/16/2018