How can I save money on Prilosec (omeprazole)?

If you are in search for Prilosec, prescription or over-the-counter, to treat ulcers in your stomach or gastroesophageal reflux disease (GERD), you may be wondering how you can lower the cost at the pharmacy counter. Our experts have identified some ways you can save money on Prilosec.
What is Prilosec?
Prilosec (omeprazole) is used to treat heartburn, stomach ulcers, certain esophagus problems, and gastroesophageal reflux disease (GERD). Prilosec works by decreasing the amount of acid in your stomach. This drug should not be used for immediate heartburn relief as it may take one to four days to feel the full benefit of the medication. Omeprazole capsules or delayed-release capsules should be preferably taken in the morning, before a meal. Omeprazole tablets may be taken with food or on an empty stomach.
Back to Top
How do I save when purchasing Prilosec?
The average retail price of Prilosec 40 mg sold at your local pharmacy, such as Walgreens or CVS, without insurance or coupons is currently $350 for thirty tablets. The generic version, omeprazole, is around $126. Many folks are looking to save on this medication. Below are some ways to do just that.
Back to Top
Order Prilosec (omeprazole) online through verified pharmacies
You can find Prilosec for as much as 92% off by comparing prices among verified online pharmacies that list prices on PharmacyChecker.com. At this time, the lowest price for Prilosec 40 mg is $0.88 per pill vs. $11.67 per pill at U.S. pharmacies.
PharmacyChecker.com lists prices among verified online pharmacies, so you can conveniently compare drug prices among verified international online pharmacies meeting our program standards.
Back to Top
Go generic
The generic version of Prilosec, omeprazole, is also legally manufactured and available for sale in other countries and can be purchased from verified online pharmacies. Omeprazole 40 mg can cost you around $4.23 per pill at your local U.S pharmacy. You can find omeprazole 40 mg for as low as $0.11 per pill at a verified international pharmacy. That's a 97% discount vs. the cost of omeprazole sold in the U.S.
Back to Top
Use Prilosec discount coupons at your local U.S. pharmacy
If you prefer to shop at your local U.S. pharmacy for brand-name Prilosec, you may be able to find discount coupons on our website. Just scroll to the bottom of the Prilosec price comparison page and enter your ZIP Code to find the discounts available in your area. Follow the prompts to print the Prilosec discount coupon to present at your local pharmacy. You can do the same on the Omeprazole price comparison page.
Call around to your local Costco, Walmart, etc. to compare prices on the generic version. Some coupon prices are as low as $4 for a month supply.
Back to Top
Apply for Prilosec patient assistance programs
PharmacyChecker.com also offers a search tool for patient assistance programs. Many pharmaceutical companies offer aid with the cost of medications through patient assistance programs in the U.S.
Prilosec Patient Assistance Program
Back to Top
Where is Prilosec manufactured?
Prilosec sold over the counter at local U.S. pharmacies is made in Ireland, France or Sweden for the pharmaceutical company, AstraZeneca.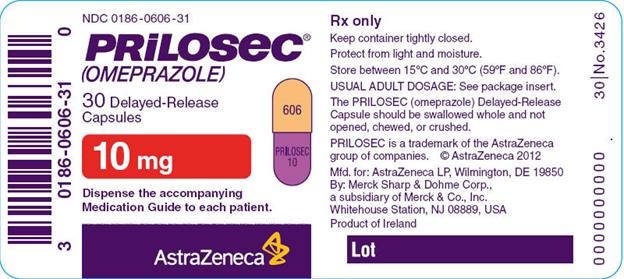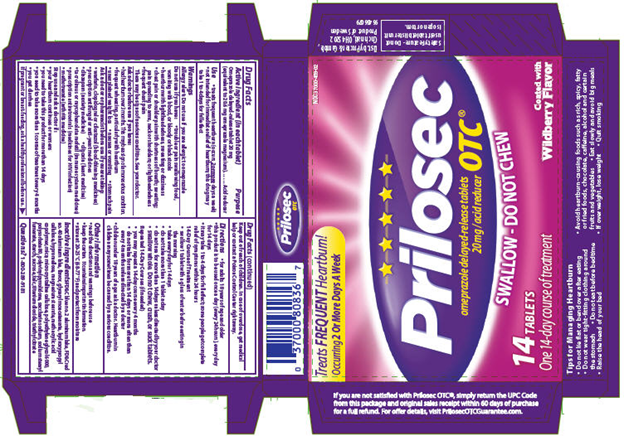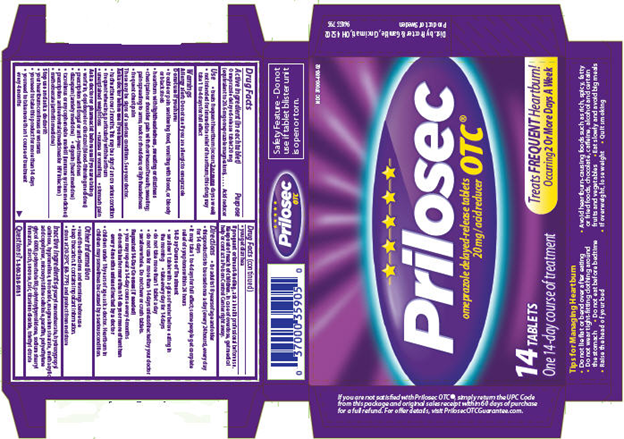 Back to Top
Compare drug prices among reputable online pharmacies