Our Panel of Experts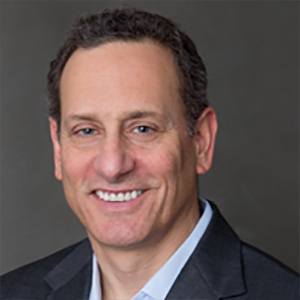 Tod Cooperman, MD
Chief Executive Officer and Founder
Dr. Tod Cooperman is a noted researcher, writer, and speaker on consumer healthcare issues.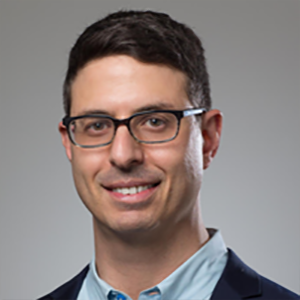 Gabriel Levitt, MA
President and Co-Founder
Mr. Levitt oversees all business operations, development and research. He is a public advocate for prescription drug affordability.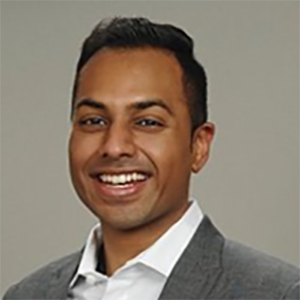 Shivam Patel, PharmD, BSPS, RPh
Director of Pharmacy Verification and Information
Dr. Patel provides expert knowledge regarding safe pharmacy practice, quality assurance, drug safety, and patient access to affordable medication.
Disclaimer
The information provided on Ask PharmacyChecker is neither intended nor implied to be a substitute for professional medical advice, nor is it an endorsement of any product or service.
If you are considering purchasing medication from outside the U.S., be aware that, in most circumstances, it is technically not legal for individuals to import prescription drugs; however, U.S. government officials have stated that individuals who order non-controlled prescription drugs from Canada or other foreign sources (up to a three-month supply) for their own use are not being pursued or prosecuted.
Is Prasugrel a safe, equal substitute for Effient?
Effient®, the brand-name product of a prescription medicine containing prasugrel, is a platelet inhibitor indicated for the reduction of thrombotic cardiovascular events. It is distributed in the U.S. by Eli Lilly and Company. Currently, a generic version is not available in the U.S. and brand-name Effient® is especially expensive for those that have to pay out-of-pocket.
However, despite a generic not being available in the U.S., consumers do have a few low-cost alternatives—both domestically as well as through international online pharmacies—as discussed below.
If you prefer to shop at your local U.S. pharmacy, drug discount cards can offset the out-of-pocket costs of brand-name drugs. These cards are not insurance cards—rather, they work like coupons. PharmacyChecker.com provides drug discount card pricing information on our website through the Discount Drug Network. To search for local prices with these cards, scroll to the bottom of the PharmacyChecker.com price listings page, click on "Search U.S. Local Pharmacy Pricing" and enter your zip code. If discount prices are available through pharmacies in your local area, you can select the pharmacy, print the discount card and bring to your local pharmacy with your prescription.
Discount card prices are provided by discountdrugnetwork.com. Final price is set by your pharmacy. For questions, please contact Discount Drug Network at (877) 537-5537, or visit discountdrugnetwork.com to access answers to common questions about discount cards.
Additionally, you may be able to find a coupon that can be used at local pharmacy in the U.S. using a website such as GoodRX.com, which may provide savings and make the medication more affordable. Currently, the lowest price on GoodRX.com for 30 tablets of Effient® 10 mg is $447.00.
Finally, many pharmaceutical companies offer assistance with the cost of medications through patient assistance programs. Information regarding patient assistance programs offered for Effient® can be found on our website. Just click here.
If Effient® is still out of reach, even with easily accessible discounts available online, certified online pharmacies can be valuable to consumers seeking affordable, prescription medications. International medications approved for sale in countries with strong drug regulatory authorities, e.g. Canada, can be ordered online. These medications cost much lower than those in the U.S. For some people, this could mean the difference between obtaining a much-needed prescription medication or having to go without.
In fact, in the United Kingdom and Australia, Eli Lilly and Company (the very same company that distributes Effient® in the U.S.) distributes Effient® at prices far lower than in the United States. Currently, you can find Effient® sold outside the U.S. for as little as $147.65 (plus about $10 shipping) from any of the several PharmacyChecker.com verified international pharmacies, which dispense the medication from licensed pharmacies. This international, online price for brand name Effient® is more than an 75% discount off the standard U.S. price.
If the brand-name version is still out of reach, generic versions—meaning a drug comparable to a brand-name drug in dosage form, strength, route of administration, and intended use—typically become available sooner in other countries due to differences in patent law. Prasugrel is available in India.
Bottom line, there is a lot to consider before making any changes to your medication and deciding which option is best for you. Medications sold in pharmacies outside the U.S. have been approved for sale in their country of origin; however, they may not be approved by the FDA. Determining confidence in a less expensive alternative, such as an international source, should include a discussion with your physician. Most importantly, if you choose to switch to a lower-cost alternative, be sure to keep your provider informed and let them know how the switch is working so they can monitor your health.
We also strongly recommend that you do not buy medications online from websites that have not been verified by PharmacyChecker.com or another qualified credentialing group. For more on what we do to protect consumers online, please read our post on why you can trust PharmacyChecker.com.
Published 8/10/17