Why won't the pharmacist fill my prescription?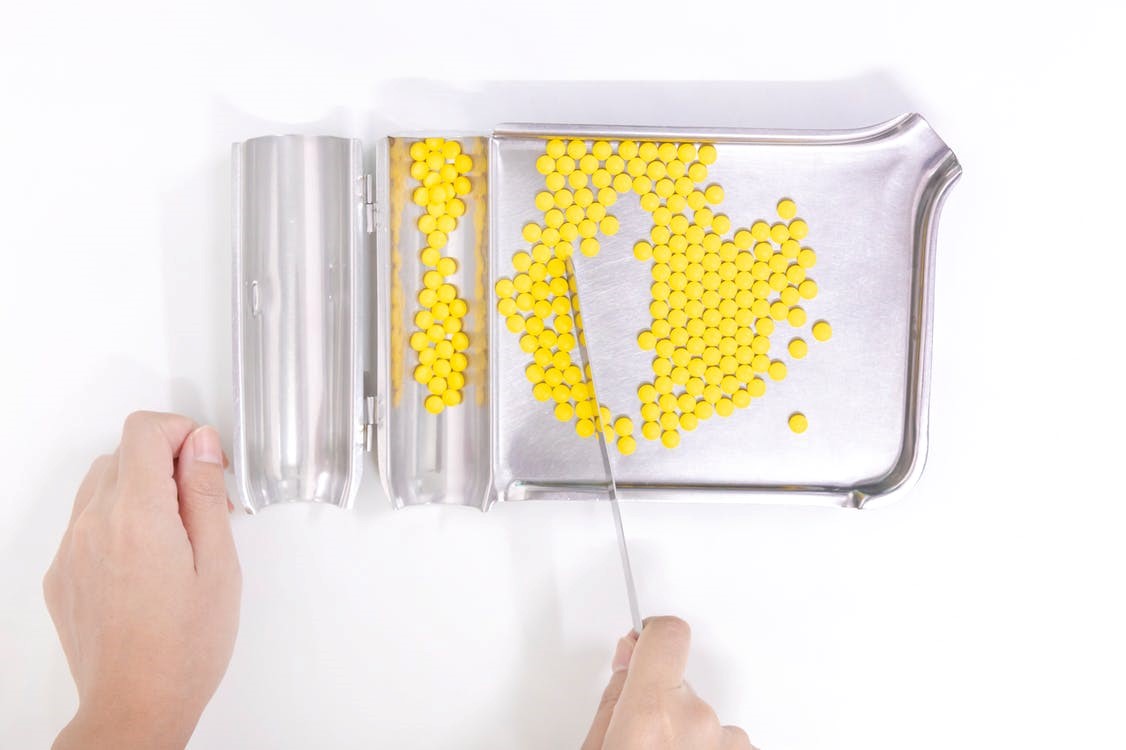 Pharmacists have a great deal of responsibility in patient care when dispensing medications within their local community because they are often the most accessible health provider in the neighborhood. They generally don't refuse to fill a prescription unless there is a legitimate reason based on their clinical judgment.
States Where Pharmacists Can Deny Filling Prescriptions
Some states in the U.S. have laws that apply to pharmacists who refuse to dispense medication for religious or moral reasons. This means in certain states pharmacists can legally refuse to provide medication and are not required to refer patients elsewhere. However, most pharmacies have policies in place to refer the prescription to another pharmacist to ensure the patient receives their medication.
According to the National Women's Law Center, the following six states have laws in place that specifically allow pharmacies or pharmacists to deny a prescription for religious or moral reasons without the need to refer the patient elsewhere:
• Arizona
• Arkansas
• Georgia
• Idaho
• Missouri
• South Dakota
Back to Top
Common Reasons Why Pharmacists Might Not Fill Your Prescription
Key Information is Missing
The prescription is not considered valid because there is important information missing. The pharmacist needs to make sure the following information is clearly written on your prescription before they can even proceed to fill it.
• Patient name
• Date of birth
• Name of medication
• Quantity to be dispensed
• Directions on how to take
• Date prescription was written
• Signature of provider
• DEA of provider (If a controlled substance was prescribed)
If at least one of the items above is missing or unclear, your pharmacist is required by law to deny filling your prescription until communication is made to the provider. Fortunately, your pharmacist will usually reach out to your provider to collect the missing information. In some cases, this can happen right away, but often it can take up to 24-48 hours for the provider to respond. In a situation where you need your prescription immediately, it may be faster to go back to your provider's office and get the prescription corrected. To avoid having to deal with this situation at all, when you receive your prescription initially, read it carefully to make sure it has all the above information.
If you are entirely out of your routine medication, the pharmacist may be willing to dispense a few days' supply to hold you over.
The Prescription Looks Forged or Altered
Your pharmacist must ensure you have a valid prescription and it has not been altered or created by anyone besides your provider. It's now more difficult to forge or alter prescriptions as they are mostly sent electronically from your provider to the pharmacy. But paper scripts are still used. In those cases, make sure when you bring your prescription to the pharmacy that no information has been changed on it and all the criteria listed above is legible. To avoid this situation, make sure your provider writes your prescription in one take and there is nothing crossed out on it. If you notice this, ask your provider to kindly write a new prescription to avoid issues later on at the pharmacy.
There is a Prescription Insurance Issue
This situation can be very frustrating. Although fairly uncommon, there are times where insurance companies are not accessible—sometimes due to technical difficulties with phones or the Internet—and pharmacies are not able to submit a billing claim for prescriptions. This would be dependent on your insurance company. To avoid insurance issues, you could use the U.S. Prescription Discount Card and pay cash to receive your prescription if you need it immediately. Then, when the insurance company is back up, you can ask your pharmacist to re-bill your prescription to your insurance and refund any additional amount you had paid.
The Prescription May Have a Harmful Drug Interaction
A primary role of pharmacists is to identify potential harmful drug interactions for all patients. There are many drugs that should not be taken together. For example, the drugs sildenafil (generic for Viagra) and isosorbide mononitrate should not be used together, as they are known to cause dramatic drops in blood pressure. If your new prescription has a potential interaction with another medication you are currently taking, your pharmacist will not fill the prescription until communication has been made with your provider. This can be frustrating but is ultimately best for your safety. If you use multiple providers, it important to let them all know your entire medication list during each visit so they can provide the safest treatment.
The Medication is Out of Stock
These days it's common to receive a text, email or phone call letting you know your medication is ready. However, pharmacies sometimes run out of medications or don't carry certain ones on a daily basis, and, in cases where you show up without notice, you might end up frustrated. Stay calm. It usually only takes about one business day for the ordered medication to come in. The best way to avoid this situation is to call the pharmacy ahead of time to check and see if they have your drug in stock. If you visit a chain pharmacy, they will be able to tell you if any locations nearby carry the medication.
Back to Top
Should I take my prescription to another pharmacy?
If you need a medication immediately, call ahead and are informed that your medication is in stock at another pharmacy, you should absolutely get it filled there.
Also, if you are more comfortable with a specific pharmacy, you can bring or get your prescription sent there.
If the pharmacist denies your prescription due their moral beliefs, you have the right to take your prescription to another pharmacy to get it filled.
If the prescription is still not due for refill yet and is a controlled substance, you will have to wait until you are due for the next refill.
If the prescription is for a maintenance medication, such as for high blood pressure, let the pharmacist know why you ran out. They should be able to give you enough doses to hold you over until your next refill date.
Back to Top
My pharmacist said I can't fill my medication because it's too early, what does this mean?
This means that the duration for which your initial prescription was written has not passed yet and you should have enough medication if you did not lose any tablets.
Learn more about this here: Can a pharmacy fill a prescription early?
Back to Top
The Drug Price is Too High
If you are uninsured or your insurance doesn't cover the medication prescribed, you may find the cash price is too high. You can tell your pharmacist you need to pay less and if they can't lower the price via a coupon, then you may be forced to try comparing costs and going somewhere else. Drug prices, especially in terms of generic medication, are very often different from pharmacy to pharmacy.
Back to Top
Read more on Ask PharmacyChecker
Can a pharmacy fill a prescription early?
How can I quit taking benzodiazepines? I'm worried I'm addicted.
How can patients reduce prescription drug costs at the pharmacy counter?
Do you have questions or concerns about filling prescriptions, whether locally or online? We're here to help.
Comment below or ask a question by logging in to My PharmacyChecker.
Back to Top
Compare drug prices among reputable online pharmacies