Ask PharmacyChecker
PharmacyChecker experts answer consumer questions related to affording lower-cost, prescription medications.
We help people afford the medication they need by verifying online pharmacies and comparing their prices. Drug prices are out of control. Americans face the highest medication prices in the world. That's why millions of Americans choose to buy medication from other countries.
Our Panel of Experts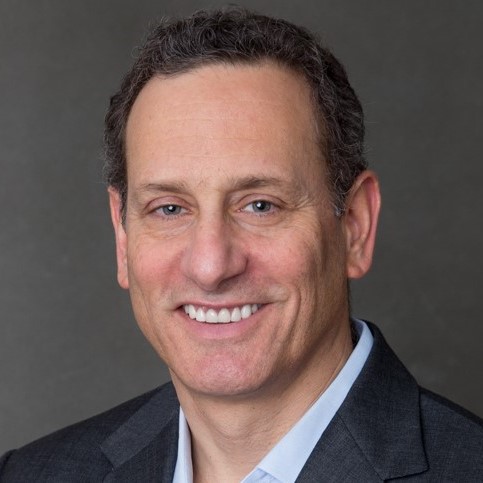 Tod Cooperman, MD
Chief Executive Officer and Founder
Dr. Tod Cooperman is a noted researcher, writer, and speaker on consumer healthcare issues.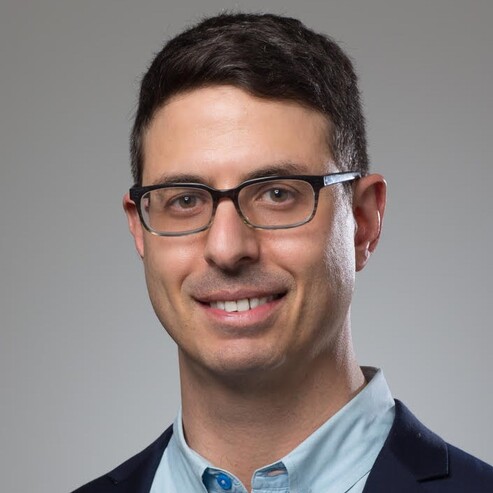 Gabriel Levitt, MA
President and Co-Founder
Mr. Levitt oversees all business operations, development and research. He is a public advocate for prescription drug affordability.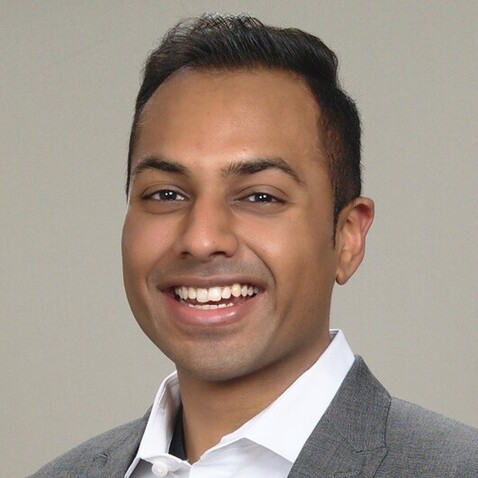 Shivam Patel, PharmD, BSPS, RPh
Director of Pharmacy Verification and Information
Dr. Patel provides expert knowledge regarding safe pharmacy practice, quality assurance, drug safety, and patient access to affordable medication.
Read More About Our Team
Disclaimer
The information provided on Ask PharmacyChecker is neither intended nor implied to be a substitute for professional medical advice, nor is it an endorsement of any product or service.
If you are considering purchasing medication from outside the U.S., be aware that, in most circumstances, it is technically not legal for individuals to import prescription drugs; however, U.S. government officials have stated that individuals who order non-controlled prescription drugs from Canada or other foreign sources (up to a three-month supply) for their own use are not being pursued or prosecuted.
What are the best medications for Alzheimer's dementia?

Receiving a diagnosis of Alzheimer's disease can be hard, but with the right information, you can learn what to expect. More importantly, you can learn what to do next.
Patients who have just been diagnosed with Alzheimer's may feel isolated, disconnected, or abandoned from others. The best and most important advice for those diagnosed is this: Patients can't just wait for others to help. They should also seek ways to help themselves.
The first way to do this is through the vast and very active Alzheimer's community. Individuals diagnosed with Alzheimer's can find relief and support in support groups. There are many active support groups across the nation. Alzheimer's also has a healthy online community, which you can find here:
That being said, there are a few Alzheimer's drugs available that can help with symptoms of the disease. These should not be dismissed! Medication can ameliorate the symptoms of the disease, allowing for a greater quality of life for those affected.
What is Dementia?
Dementia is not a particular disease; it is actually a term that describes a severe decline in mental ability that obstructs daily life. Memory loss is a symptom of dementia, and dementia itself is a symptom of Alzheimer's.
What is Alzheimer's?
The most common cause of dementia is Alzheimer's, a disease that causes loss of memory and cognition that interferes with carrying out daily life for individuals.
As of 2019, 5.8 million Americans are living with Alzheimer's dementia, according to the Alzheimer's Association.
Alzheimer's is the cause for up to 80% of all dementia cases. The majority of people who have Alzheimer's are over 65 years old; however, about 200,000 Americans under the age of 65 have early-onset Alzheimer's. Alzheimer's is a progressive disease and symptoms may become more intense as time goes on. Memory loss from Alzheimer's is usually mild in early stages, but, later down the line, individuals may lose the ability to have a full conversation with others.
How do Alzheimer's drugs work?
When Alzheimer's progresses, brain cells expire and connections between cells deteriorate. Current FDA-approved drugs do not stop damage to brain cells, but they can help decrease symptoms by supporting brain chemicals that help maintain cell connections.
What are the best Alzheimer's drugs for memory loss?
There is no single, best Alzheimer's medication. Patients may respond differently to each of the available medications. It's important to know the difference between the various drugs and how they interact with the body. As of 2019, the Food and Drug Administration (FDA) has approved two types of drugs that treat symptoms of Alzheimer's disease: Cholinesterase inhibitors and memantine.
Cholinesterase inhibitors include: donepezil (Aricept), galantamine (Razadyne) and rivastigmine (Exelon).
Memantine (Namenda) is used during later stages of Alzheimer's and can be used in combination with Donepezil, which is known as Namzaric.
Patients with Alzheimer's should speak to their health care provider about medications that help manage memory loss and complete day-to-day activities. These medications do not work the same for everyone. Though they will not cure or treat Alzheimer's, they can definitely help manage symptoms.
Comparison of Alzheimer's Dementia Medications and Side Effects

Generic

Brand

FDA-approved for:

Side effects

Donepezil

Aricept

All stages

Loss of appetite, increased bowel movements, nausea and vomiting.

Galantamine

Razadyne

Mild to moderate

Loss of appetite, increased bowel movements, nausea and vomiting.

Memantine

Namenda

Moderate to severe

Confusion, dizziness, headache and constipation.

Rivastigmine

Exelon

Mild to moderate

Loss of appetite, increased bowel movements, nausea and vomiting.

Donepezil + Memantine

Namzaric

Moderate to severe

Loss of appetite, increased bowel movements, nausea, vomiting, confusion, dizziness, headache and constipation.
How to Save Money on Alzheimer's Medication
Talk to Your Health Care Provider
Never hesitate to talk to your clinician regarding the price of your medicine. Doctors and other health care providers frequently receive new information to share with patients, and sometimes this can include how to save on drug costs. Be sure to ask for the generic version of your medication if you haven't done so already. A generic medicine provides the same clinical benefit as its brand-name version and works in the same way. This is actually mandated for all FDA-approved generic medicines in the US.
Prescription Assistance
If you can't afford an expensive medication, many pharmaceutical companies offer programs that can cover all or part of the cost of their drugs.
Use a Discount Card at Your Neighborhood Pharmacy
You can always find discounted prices at local U.S. pharmacies by using the PharmacyChecker Discount Card. Simply enter your desired drug name, your zip code and strength of the drug, then click the purple magnifying glass. You will be presented with a list of pharmacies near you and the discounted price. Just click on "Get Discount" to download and print your discount card and bring it to your local pharmacy for huge savings.
Safely order Alzheimer's drugs online
Alzheimer's medications are available for sale in other countries and can be purchased with a valid prescription from online pharmacies verified and monitored by PharmacyChecker.
You can compare prices among reputable online pharmacies using our website.
Donepezil 10 mg is priced as low as $4.80 for a one-month supply at a verified international pharmacy—a 97% discount vs. Donepezil sold in the U.S.
Galantamine 8 mg is priced as low as $29.10 for a one-month supply at a verified international pharmacy—a 66% discount vs. Galantamine sold in the U.S.
Memantine 10 mg is priced as low as $6.90 for a one-month supply at a verified international pharmacy—a 95% discount vs. Memantine sold in the U.S.
Rivastigmine 3 mg is priced as low as $11.70 for a one-month supply at a verified international pharmacy—a 91% discount vs. Rivastigmine sold in the U.S.
Where are Alzheimer's drugs manufactured?
Here are the manufacturing locations of some commonly-prescribed Alzheimer's medications.
Packaging of Razadyne sold in the U.S. shows that it is a product of Belgium and is made in Puerto Rico (USA).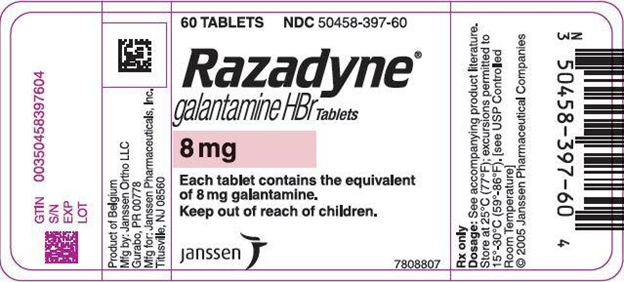 Packaging of Exelon sold in the U.S. shows that it is made in Spain.


Packaging of Namzaric sold in the U.S. shows that it is made in Ireland.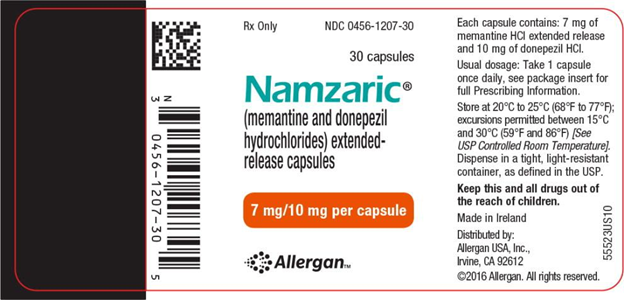 Bottles of Aricept sold in the U.S. show that it is made in New Jersey.

Read more on Ask PharmacyChecker and the PharmacyChecker Blog
How can patients deal with drug price increases?
I don't have health insurance to cover my prescriptions. How can I afford my medication?
Why are brand-name drugs so expensive?
Do you have questions or concerns about getting discounts on prescription memory loss medication? We're here to help.
Comment below or ask a question by logging in to My PharmacyChecker.
Updated November 18, 2019
Compare drug prices among reputable online pharmacies