Our Panel of Experts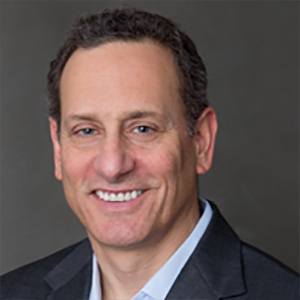 Tod Cooperman, MD
Chief Executive Officer and Founder
Dr. Tod Cooperman is a noted researcher, writer, and speaker on consumer healthcare issues.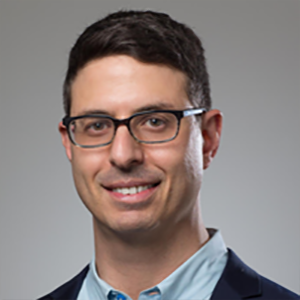 Gabriel Levitt, MA
President and Co-Founder
Mr. Levitt oversees all business operations, development and research. He is a public advocate for prescription drug affordability.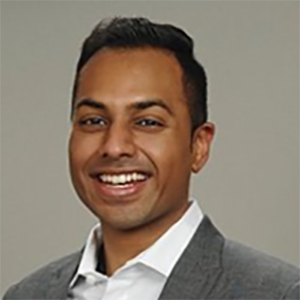 Shivam Patel, PharmD, BSPS, RPh
Director of Pharmacy Verification and Information
Dr. Patel provides expert knowledge regarding safe pharmacy practice, quality assurance, drug safety, and patient access to affordable medication.
Read More About Our Team
Disclaimer
The information provided on Ask PharmacyChecker is neither intended nor implied to be a substitute for professional medical advice, nor is it an endorsement of any product or service.
If you are considering purchasing medication from outside the U.S., be aware that, in most circumstances, it is technically not legal for individuals to import prescription drugs; however, U.S. government officials have stated that individuals who order non-controlled prescription drugs from Canada or other foreign sources (up to a three-month supply) for their own use are not being pursued or prosecuted.
How can patients deal with drug price increases?
Drug price increases are a common and unfortunate reality for American consumers. Whether it's dealing with a higher copay or an out-of-pocket list price jump, people are suffering at pharmacy counters across the country. The average increase of the price of medications is 6.3% every year! It's not surprising that over 90% of American voters want government to negotiate drug prices in Medicare and bring down prices across the board. Getting there might take some time, so let's see how you can deal with these drug price increases today.
We have compared drug prices from top drugs in 2004 to the prices of those same drugs fifteen years later. Every single drug in this chart endured over a 25% price increase.
U.S. Drug Price Increases: 2004 vs. 2019

Drug Name

Condition Treated

(strength, quantity)

U.S. Price in 2004

U.S. Price in 2019

Percentage Increase

Lipitor

Cholesterol-reducer

(20 mg, 90 pills)

$331.99

$1,661.10

400.35%

Levoxyl
Hyperthyroidism

(100 mcg, 100 pills)

$54.00

$104.00

92.59%

Fosamax
Osteoporosis

(70 mg, 12 pills)

$240.00

$498.00

107.50%

Viagra
Erectile dysfunction

(100 mg, 4 pills)

$40.00

$348.00

770.00%

Zocor
Cholesterol

(20 mg, 90 pills)

$438.99

$941.40

114.45%

Advair Diskus
Asthma

(250-50 mg, 60 doses)

$179.99

$518.00

187.79%

Celebrex
Arthritis

(200mg, 100 pills)

$319.00

1,477.80

363.26%

Zoloft
Depression

(50 mg, 100 pills)

$303.00

$1,420.10

368.68%

Lisinopril
Hypertension
(20 mg, 100 pills)

$41.98

$82.00

95.33%

Norvasc
Hypertension

(5 mg, 100 pills)

$164.00

$848.00

417.07%

Premarin
Menopause

(0.625 mg, 100 pills)

$121.00

$715.00

490.91%

Cialis
Erectile Dysfunction

(20 mg, 6 pills)

$71.99

$505

601.49%

Actonel
Osteoporosis

(35 mg, 12 pills)

$239.97

$1,327.00

452.99%

Plavix
Prevent stroke and heart attack

(75mg, 90 pills)

$388.99

$673.20

73.06%

Atenolol
Chest pain and high blood pressure
(50mg, 100 pills)

$16.19

$28.00

72.95%

Toprol XL
Chest pain, high blood pressure, heart failure

(50 mg, 100 pills)

$102

$193

89.22%

Diovan
High blood pressure, heart failure

(160 mg, 90 pills)

$190.99

$986.40

416.47%

Pravachol
Cholesterol-reducer

(40 mg, 100 pills)

$470.00

$734.00

56.17%

Sources: 2004 prices CVS.com; 2019 prices Goodrx.com and Healthwarehouse.com
PharmacyChecker opened our virtual doors in 2003. The main takeaway for consumers then was that you could get the same drug at 50 percent off if you ordered from an online pharmacy Canada. In 2019, it's more like 80 to 90 percent off on many prescription brand-name medications. Today, the savings are greater in Canada, but there are also pharmacies in other countries offering even lower prices. Although shopping online internationally is probably the best bet for medication savings, there are options here at home that you should explore first to see if you have affordable options.
How to Manage Prescription Medication Costs with Constant Price Increases
Some practical savings strategies to afford prescription drugs for patients who do not have insurance include: comparing prices at your local pharmacies for low-priced generics; using prescription discount cards that you can print out online; applying for patient assistance; and comparing drug prices internationally among online pharmacies verified for safety through the PharmacyChecker Verification Program.
Even if you do have insurance, some of these same strategies can help. This is particularly true when your plan doesn't cover the drug you need. It also helps to check with your pharmacist to see if the drug you're buying is cheaper without your insurance, using a prescription discount card.
SPEAK TO YOUR PROVIDER

Don't hesitate to talk to your doctor regarding the price of your medicine. Ask for a generic alternative to your medication if you haven't done so already.

A generic medicine works in the same way and provides the same clinical benefit as its brand-name version. This standard applies to all FDA-approved generic medicines. Generic medications are usually much more affordable than brand medications without insurance.

DRUG SAMPLES

Drug samples are not a long-term solution, however asking your healthcare provider for samples of medication may hold you over for a short period of time before you find a sustainable solution.

Your healthcare provider may be able to order a few samples.

DISCOUNT CARDS & COUPONS

Generic drugs can be even cheaper at local U.S. pharmacies if you use discount cards or coupons. When comparing prices on PharmacyChecker, scroll all the way to the bottom of your medication price comparison page and enter your zip code to find the discounts available in your area.

When you choose a pharmacy, click "Print Card for This Pharmacy."

Bring the discount card along with your prescription to the pharmacy indicated to receive your discount.

PATIENT ASSISTANCE PROGRAMS

Prescription assistance may available to you by utilizing Patient Assistance Programs (PAPs) from pharmaceutical companies that provide free or discounted medicines to individuals living in the United States who cannot afford them.

Each program has its own qualifying criteria. You can learn more at PharmacyChecker Patient Assistance Programs.

CHECK VERIFIED INTERNATIONAL ONLINE PHARMACIES

Many patients ask us how you can most safely order a medication from an international online pharmacy.

Enter the name of the drug you are looking for (e.g. Lipitor) into the search box at the top, righthand corner of this web page. Then click the magnifying glass to compare prices among pharmacies that have been properly vetted through the PharmacyChecker Verification Program. Compare pricing among the pharmacies that we verify and monitor. Then, click the price to order through their website. You must have a valid prescription.

PharmacyChecker's main mission is to identify safe online pharmacies with more affordable prices so you can avoid dangerous websites.
Published 2/22/2019
Compare drug prices among reputable online pharmacies