Metformin RECALL: Where is your metformin made?

Metformin is an oral medication used for the treatment of type 2 diabetes. It's not really an expensive medication but it's a life-saving tablet for those struggling with diabetes. It's important that medications are in the purest form when patients take them. Sometimes, that is not the case due to contamination of our drug supply which rightly result in recalls.
Nostrum Laboratories has announced with the FDA a voluntary recall on two lots of Metformin HCL extended-release tablets of 750mg strength. These metformin tablets have been found to have nitrosamine impurities above the FDA limit of 96 ng/day.
The Food and Drug Administration (FDA) previously announced in May, that they discovered a nitrosamine impurity N-Nitrosodimethylamine (NDMA) that exceeded the acceptable limit in tested lots of Metformin extended-release. At that time, the FDA had reached out to five firms to recommend a voluntary recall. You can stay updated on FDA recalls here. According to the FDA, "patients should continue taking metformin tablets even after recalls occur, until they consult with their health care professional who can prescribe a replacement."
NDMA is a probable human carcinogen, a substance that could cause cancer. The FDA recognizes NDMA as a known contaminant in the environment as it has been found in water, meats, vegetables, and dairy products. Nostrum Laboratories has not received any adverse event reports from this recall, but it is important to identify this brand of metformin if you have recently obtained a prescription.
If you have questions regarding this specific recall, feel free to call medical affairs at 816-308-4941 and/or email quality@nostrumpharma.com.
Health Canada, the UK Medical Health Products Regulatory, and the European Medicines Agency Administration have previously provided information on NDMA impurities with metformin. You can stay updated with the resources below:
Where is Metformin made?
Metformin sold in the U.S. is made in several countries, including the U.S., India, Canada, and China. The metformin recall noted in this post is specific to two lots in Kansas City, Missouri, the location of Nostrum Laboratories, Inc. We found the packaging of that particular version. See below.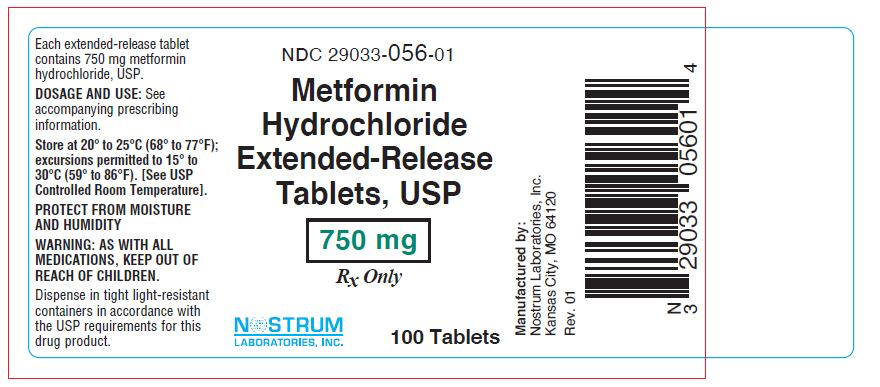 Compare Metformin Prices
Compare prices among U.S. discount coupons and accredited international online pharmacies
Back to Top
Compare drug prices among reputable online pharmacies