I can't afford Albuterol. How can I get it cheaper?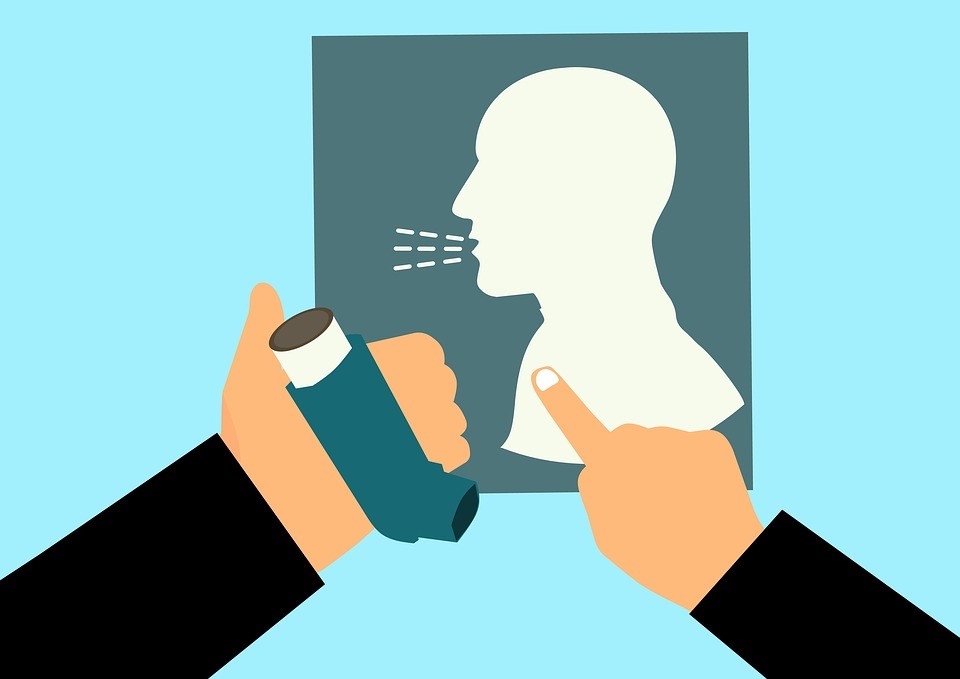 Albuterol can become expensive if you do not have insurance. In some cases, depending on your pharmacy benefit plan, Albuterol can cost a lot even if you do have health insurance. Fortunately, there are ways you can save money on Albuterol.
PharmacyChecker provides information on patient assistance programs that can help you cover brand albuterol medication, like Proventil or Ventolin.
Search Patient Assistance Programs
The U.S. Prescription Discount Card may also provide a discount at your local pharmacy.
If that is not an option for you, you can save up to 85% on your albuterol medication by using PharmacyChecker accredited online pharmacies.
What is Albuterol?
Albuterol is a prescription medication used to prevent and treat symptoms of shortness of breath or wheezing for patients with asthma, chronic obstructive pulmonary disease (COPD), or other lung diseases.
According to the Centers for Disease Control and Prevention (CDC), 1 in 13 people (about 25 million Americans) have asthma in the United States.
Albuterol is from the family of medicines known as adrenergic bronchodilators. This medication is essential for helping people breathe and carry out normal day to day activities. Adrenergic bronchodilators work by smoothing air passages in your lungs and increasing airflow to make breathing easier. Albuterol helps controls symptoms of asthma and COPD but will not cure them.
Back to Top
How to Use a Metered Dose Inhaler (MDI) (ProAir HFA, Proventil HFA, Ventolin HFA)
1. Remove the cap from the MDI and shake well.
2. Breathe out all the way.
3. Place the mouthpiece of the inhaler between your teeth and seal your lips tightly around it.
4. As you start to breathe in slowly, press down on the canister one time.
5. Keep breathing in as slowly and deeply as you can. (It should take about 5 seconds for you to completely breathe in.)
6. Hold your breath for 10 seconds (count to 10 slowly) to allow the medication to reach the airways of the lung.
7. Repeat the above steps for each puff ordered by your doctor. Wait about 1 minute between puffs.
8. Replace the cap on the MDI when finished.
9. If you are using a corticosteroid MDI, you should use a valve holding chamber as described above.
Too many people do not use their inhalers correctly. Overall, up to 90% of patients show incorrect technique in clinical studies with either standard pressurized metered dose inhalers (MDIs) or dry-powder inhalers (DPIs). If you have any doubt that you are using your inhaler correctly, check in with your healthcare provider.
Instructions on Using All Types of Inhalers
Back to Top
What are the side effects of albuterol?
Side effects of albuterol include headache, nausea, dizziness, nervousness, shaking, mouth irritation, throat dryness and high blood pressure. If any of these side effects worsen, contact your doctor or pharmacist promptly.
Back to Top
How can I get albuterol for a lower price?
Albuterol is most commonly dispensed to patients in the aerosol powder inhaler form, however it is available as a solution, and suspension as well. Popular brand name versions of albuterol are Proventil HFA, Proair HFA, and Ventolin HFA.
Talk to your doctor about which could work best for you. Although albuterol is covered by most insurance plans, we encourage you to compare prices locally, at the CVS around the corner and also your mom-and-pop pharmacies, before assuming accredited international pharmacies are the best option. When comparing drug prices on our site, the key is to sort by pill/unit in order to get the best price—our price comparisons include pharmacies in the U.S. vs. international accredited online pharmacies.
If you're looking for brand albuterol, the savings are huge at PharmacyChecker-accredited online pharmacies compared to local U.S. pharmacies. In contrast, generic albuterol is modestly priced in the U.S., but still more expensive than the lowest cost generics internationally.
View the chart below to see generic and brand albuterol prices, in the U.S. vs accredited international online pharmacies.
Albuterol Generic and Brand Cost in the U.S. vs. International Online Pharmacies

Drug Strength (Quantity)
U.S. Average Retail Price
International Pharmacy Price (with shipping)
Greatest PharmacyChecker Savings
Albuterol 100 mcg (1 inhaler)
$26
$13.95
46%
Proventil HFA 100 mcg (1 inhaler)
$93
$13.90
85%
Proair HFA 100 mcg (1 inhaler)
$77
$62.63
18%
Ventolin HFA 100 mcg (1 inhaler)
$33
$24.90
24%
Prices Collected September 2019
Back to Top
Where is brand Albuterol manufactured?
Packaging for one Albuterol brand, Proair HFA 90 mcg, sold in the United States, shows that it is made in Ireland for the drug company, Teva Pharmaceuticals. Did you know that 71% of brand-name medication sold in the U.S. is manufactured outside of the United States?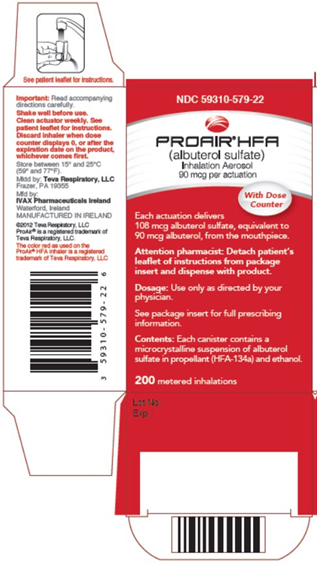 Packaging of Proventil HFA 6.7g sold in the United States shows that the active ingredient is made in Italy, and the actuator is put together in the United States for the drug company, Merck & Co.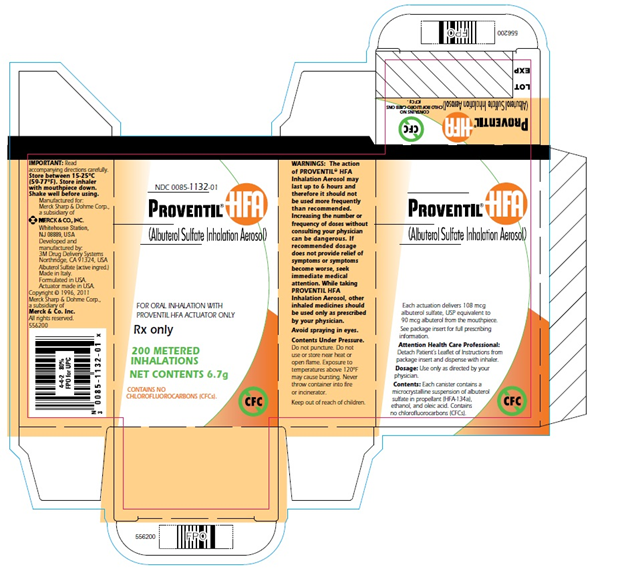 Packaging of Ventolin HFA 90mcg sold in the United States shows that it is made in the United Kingdom, for the drug company, GlaxoSmithKline.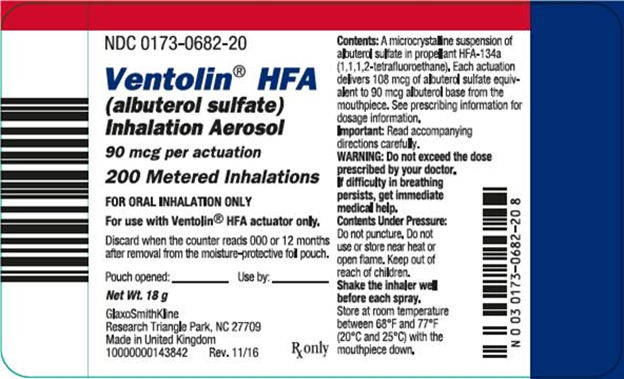 Back to Top
Read more on Ask PharmacyChecker
How much can I save on my nebulizer medication?
Which CIPA pharmacy has the lowest price for QVAR inhalers and Ventolin HFA inhalers?
How can patients deal with drug price increases?
Do you have questions or concerns about ordering your prescription medications online? We're here to help.
Comment below or ask a question by logging in to My PharmacyChecker.
Compare Albuterol Prices Now
Compare prices among U.S. discount coupons and accredited international online pharmacies
Back to Top
Compare drug prices among reputable online pharmacies