How can patients cut costs on Actos (pioglitazone)? Where is the cheapest place to purchase Actos?

Pioglitazone, sold under the brand name Actos, can run you a pretty penny if you are purchasing the brand name. A 30-tablet supply of Actos, which works to lower glucose levels in patients diagnosed with type 2 diabetes, can cost as much as $760 at a chain pharmacy like Walgreens or CVS in the U.S. Fortunately, there are savings options a-plenty: The generic version of the drug is far cheaper than the brand name, and, if the brand name is important to you, international pharmacies offer substantial savings.
Which pharmacy sells Actos (pioglitazone) for the cheapest price?
Pioglitazone is cheaper outside the U.S. and can be easily ordered from an international pharmacy. According to PharmacyChecker's price comparisons, an 84-tablet supply of pioglitazone 30mg purchased abroad can cost as low as $0.11 per tablet. With $9.95 shipping, that's a total of $19.07 for a roughly three-month supply of the medication.
Actos (pioglitazone) U.S. vs. International Prices
Drug strength (quantity)
U.S. Average Retail Price
PharmacyChecker U.S. Discount Card Price
Accredited Online Pharmacy Price (with shipping)
Actos 30mg (30 tablets)
$761.41
$620.63
$40.66
Pioglitazone 30mg (30 tablets)
$104.01
$26.79
$18.76
Actoplus MET 15mg/850mg (30 tablets)
Price not available
$315.71
$66.08
Pioglitazone/Metformin 15mg/850mg (30 tablets)
$138.11
$54.45
$47.99 (for 100 tablets)
Prices collected December 2019 | U.S. Prescription Discount Card pricing reflects those available in the New Orleans area
Back to Top
Does Actos have a generic counterpart?
Yes. In 2012, the FDA approved a generic version of the drug, which has been on the market ever since. The generic counterpart is far cheaper than the brand name, which is typical. The FDA approved Actos for diabetes treatment in 1999.
Back to Top
Are there potential health risks from Actos (pioglitazone)?
All medicines come with risks and benefits. The FDA approved Actos because it determined that the benefits outweigh the risks. However, after a 10-year study performed by the FDA, the agency concluded that pioglitazone is linked to risk of bladder cancer. This doesn't mean that the medication is unsafe, but it does mean that it comes with a risk. In September of 2010, the FDA alerted the public to the fact that the drug may contain risk of bladder cancer. In 2011, the agency updated labels to reflect greater research on pioglitazone and its side effects. Once more, in 2016, the FDA reupped its research on the drug and its potential harmful side effects, confirming that pioglitazone-containing medicines may increase the risk of bladder cancer. Germany and France have taken the drug off the market due to the risk.
The risks listed above do not mean pioglitazone is unsafe to take; you should simply have this information, though, when you discuss taking the medication with your provider. The FDA recommends that the drug should not be administered to patients with a history of bladder cancer or to patients with active bladder cancer. Talk to your provider about the risks associated with pioglitazone if you are concerned about its potential side effects. If you feel concerned about the risks of pioglitazone, there are other oral medications for type 2 diabetes that you can take as well. Metformin is one of the most-prescribed drugs in the U.S., and it performs largely the same duties as pioglitazone.
Back to Top
How do you use pioglitazone?
Pioglitazone is a once-daily medication. It is often used in conjunction with metformin, a medication that performs a similar function to pioglitazone. Actoplus MET and Actosplus MET XR are both drugs that combine the two medications. The drug lowers the body's output of glucose, lowering the overall need for insulin. Pioglitazone is sometimes prescribed alongside insulin.
Back to Top
What are the side effects of pioglitazone?
Per the Mayo Clinic, Pioglitazone is commonly associated with weight gain, chest pain, irregular breathing, irregular heartbeat, swelling of the face, feet, or fingers, and trouble breathing, among other side effects. The most relevant side effect – the one most discussed, anyway – is weight gain, which I'll discuss below.
Back to Top
Does pioglitazone make you gain weight?
Pioglitazone is known to be associated with weight gain, but that does not mean you will necessarily gain weight on pioglitazone. It is worth noting that weight gain is typically associated with taking diabetes medications because, if it's working, the body is properly metabolizing sugar and that can cause weight gain. (People who have undiagnosed diabetes often suffer weight loss due to the body's inability to process sugar.) It's also worth noting that type 2 diabetes treatment includes the suggestion of lifestyle changes, which, in many cases, bring about weight loss anyway, such as exercise, sleep hygiene, and, of course, watching what you eat.
Back to Top
Where is Actos (pioglitazone) manufactured?
Packaging of brand-name Actos sold in the U.S. indicates that it is manufactured in Osaka, Japan.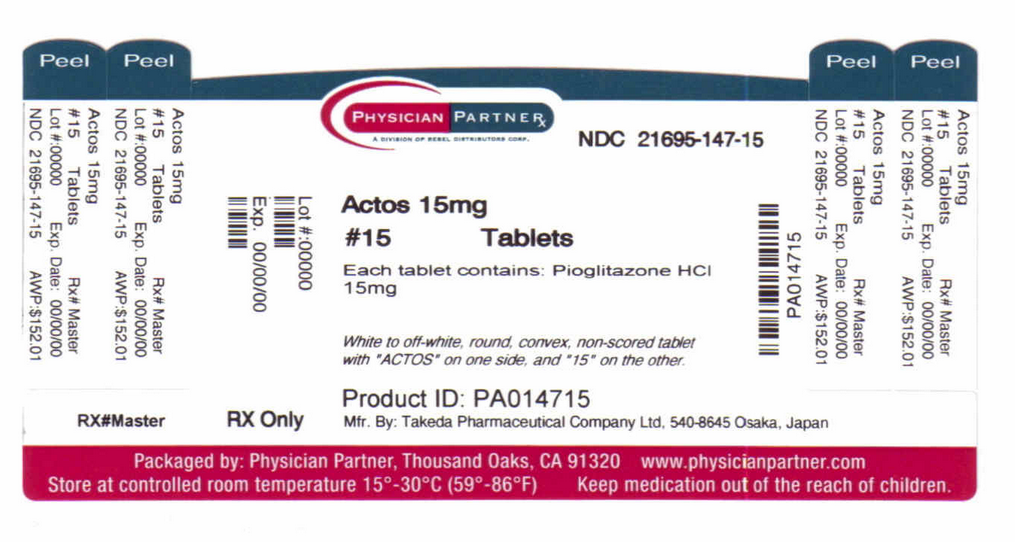 Packaging of generic pioglitazone sold in the U.S. indicates that it is manufactured in Cheongju, South Korea.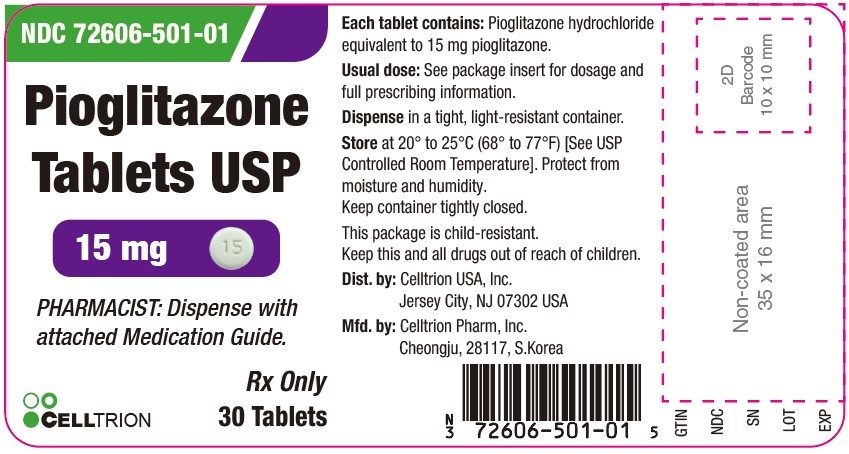 Back to Top
Read more about drug prices and health
How can Americans cut costs on diabetes medication?
How do I prevent prediabetes from developing into type 2 diabetes?
How can I save money on Metformin? I don't have great insurance.
Do you have questions or concerns about fertility? We're here to help.
Comment below or ask a question by logging in to My PharmacyChecker.
Back to Top
Compare drug prices among reputable online pharmacies