Ask PharmacyChecker
PharmacyChecker experts answer consumer questions related to affording lower-cost, prescription medications.
We help people afford the medication they need by verifying online pharmacies and comparing their prices. Drug prices are out of control. Americans face the highest medication prices in the world. That's why millions of Americans choose to buy medication from other countries.
Our Panel of Experts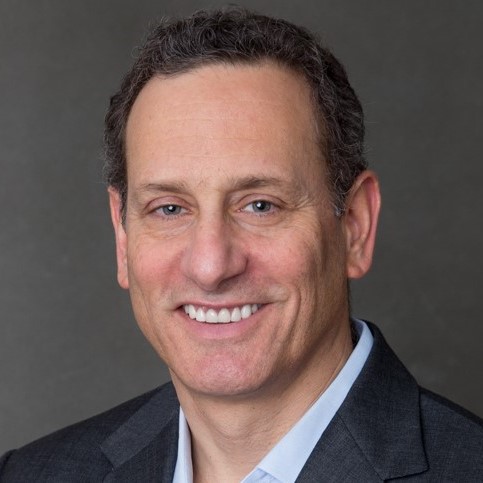 Tod Cooperman, MD
Chief Executive Officer and Founder
Dr. Tod Cooperman is a noted researcher, writer, and speaker on consumer healthcare issues.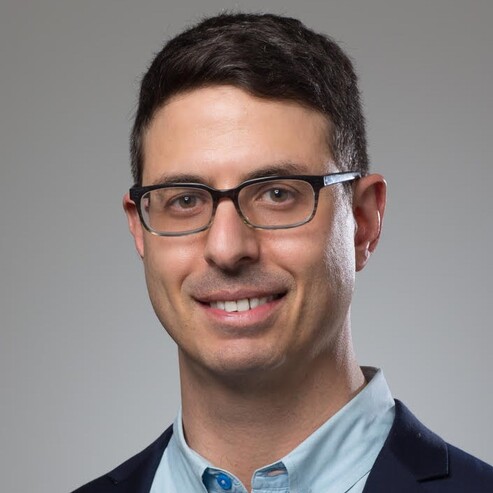 Gabriel Levitt, MA
President and Co-Founder
Mr. Levitt oversees all business operations, development and research. He is a public advocate for prescription drug affordability.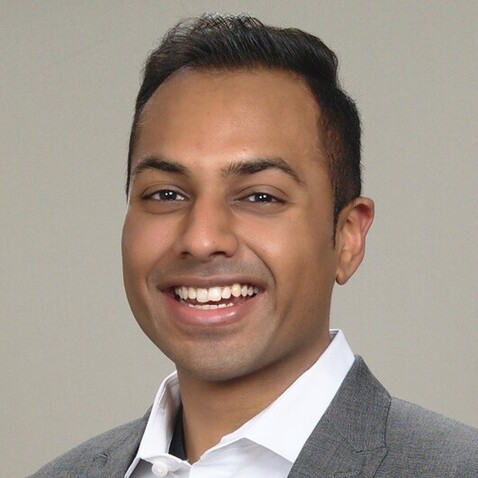 Shivam Patel, PharmD, BSPS, RPh
Director of Pharmacy Verification and Information
Dr. Patel provides expert knowledge regarding safe pharmacy practice, quality assurance, drug safety, and patient access to affordable medication.
Read More About Our Team
Disclaimer
The information provided on Ask PharmacyChecker is neither intended nor implied to be a substitute for professional medical advice, nor is it an endorsement of any product or service.
If you are considering purchasing medication from outside the U.S., be aware that, in most circumstances, it is technically not legal for individuals to import prescription drugs; however, U.S. government officials have stated that individuals who order non-controlled prescription drugs from Canada or other foreign sources (up to a three-month supply) for their own use are not being pursued or prosecuted.
Generic Lyrica (pregabalin) has been approved by the FDA. Are there savings to show for it?

The rumors are true! On July 19th, the FDA approved several Lyrica (pregabalin) generics for distribution. In a statement, Janet Woodcock, M.D., director of the FDA's Center for Drug Evaluation and Research, said, "Today's approval of the first generics for pregabalin, a widely-used medication, is another example of the FDA's longstanding commitment to advance patient access to lower cost, high-quality generic medicines."
The following nine pharmaceutical distributors will now be able to market generic Lyrica: Alembic Pharmaceuticals, Alkem Laboratories, Amneal Pharmaceuticals, Dr. Reddy's Laboratories, InvaGen Pharmaceuticals, MSN Laboratories Ltd., Rising Pharmaceuticals, Inc., Sciegen Pharmaceuticals Inc., and Teva Pharmaceuticals.
Approval of generic drugs is always a good sign, as the introduction of generics generally forces the price of expensive brand name drugs to go down, according to a 2017 report from the FDA.
For what can generic Lyrica (pregabalin) be prescribed?
Pregabalin is an anticonvulsant that treats nerve-related pain. Per the FDA, pregabalin can be prescribed for the following ailments:
- the management of neuropathic pain associated with diabetic peripheral neuropathy
- the management of postherpetic neuralgia
- as an adjunctive therapy for the treatment of partial onset seizures in patients 17 years of age and older
- the management of fibromyalgia
- the management of neuropathic pain associated with spinal cord injury
Lyrica is often prescribed as a treatment for Fibromyalgia. Fibromyalgia is one of the more common chronic pain conditions in the U.S, affecting about four million U.S. adults, according to the CDC. Because it is a chronic condition, patients will likely need to deal with treatment for an extended period of time. Lowering the cost of Lyrica, which can cost over $400 for a 60-day supply, for people diagnosed with Fibromyalgia, is essential.
What is the price differential between generic and brand name Lyrica (pregabalin)?
If you have been prescribed Lyrica (pregabalin), you may be wondering how you can lower the cost at the pharmacy counter. After all, even with the generic available, Lyrica 75 mg can cost as much as $475 out-of-pocket for sixty capsules at your local CVS or Kroger in the United States; the generic is around $380. Lyrica is covered by Medicare and most private insurance plans, but many Americans who are uninsured or underinsured are left with a hefty cost burden.
What's more, Lyrica (pregabalin) is a controlled substance as defined by U.S. law and therefore not available for U.S. patients at international online pharmacies accredited by PharmacyChecker. So, how can patients in the U.S. save money on this lifeline medication?
The best idea to save is to call around your local large retailers, like Costco and Walmart, as well as a few independent pharmacies, to compare prices. In addition to comparing by phone, you can find discount coupons on our website to present at the pharmacy in conjunction with your prescription. Just check our Lyrica price comparison page and enter your ZIP Code to find the discounts available in your area. Follow the prompts to print the Lyrica discount coupon to present at your local pharmacy. Remember to bring your ID or driver's license to the pharmacy in order to pick up this medication.
The true price differential between the generic, pregabalin, and the brand-name Lyrica, on paper, isn't that impressive. The savings options for generic pregabalin are impressive, though. Many local U.S. pharmacies have available coupons for generic pregabalin that will greatly reduce the price of the drug. For example, at Albertsons (Sav-On), a drug discount coupon will get you 60 capsules (4500 mg) for just $26.30. The coupons are less useful at more ubiquitous drugstores, i.e., this coupon at CVS will get you the same amount for $92.84. At Walgreens, the coupon will get you 60 capsules for $164.62, still much lower than the average retail cost.
The FDA only just approved generic Lyrica in July. Is generic Lyrica already widely available?
Maybe not widely, but it is available. Of the five pharmacies PharmacyChecker called this August 2019, three carried the generic. A Hannaford supermarket in Maine carried the drug, as did a CVS in New Orleans, Louisiana and a Stop n Shop in New York, New York. A Walgreens in Louisiana didn't carry the drug, but a pharmacist told PharmacyChecker that the facility could order it if a customer had a prescription. Only a Louisiana-based Walmart did not carry the drug and did not offer to order it.
Are there any patient assistance programs for brand Lyrica?
Yes! There are two PAPs for Lyrica, both of them operated by Pfizer. One PAP offers assistance to the "uninsured or underinsured" while the second offers assistance solely to the uninsured.
Are there other therapeutic alternatives to Lyrica?
Lyrica treats a wide range of conditions, and, for most of them, there are alternatives. Of course, you must discuss this with your doctor before pivoting to a new form of treatment. For example, neuropathic pain can also be treated with gabapentin (brand names: Neurontin, Gralise) or even certain antidepressants such as nortriptyline (brand name: Pamelor). For those diagnosed with fibromyalgia, the CDC recommends aerobic activity and stress management as therapeutic treatments.
Where are Lyrica and Pregabalin manufactured?
According to the labels, pregabalin and Lyrica are both manufactured in Singapore.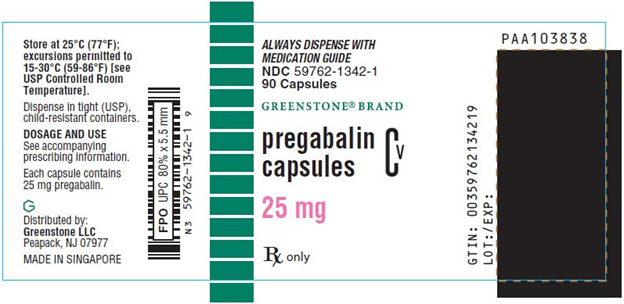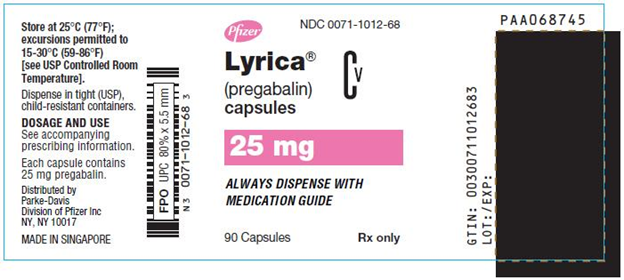 Read more on Ask PharmacyChecker
How can patients deal with drug price increases?
Why are drug prices so different at different pharmacies?
How do I know an online pharmacy is legitimate and safe?
Do you have questions or concerns about patient assistance programs? We're here to help.
Comment below or ask a question by logging in to My PharmacyChecker.
Compare Pregabalin Prices Now
Compare prices among U.S. discount coupons and accredited international online pharmacies
Updated February 26, 2020
Compare drug prices among reputable online pharmacies