Which treatment is best for rheumatoid arthritis? How can I cut arthritis medication costs?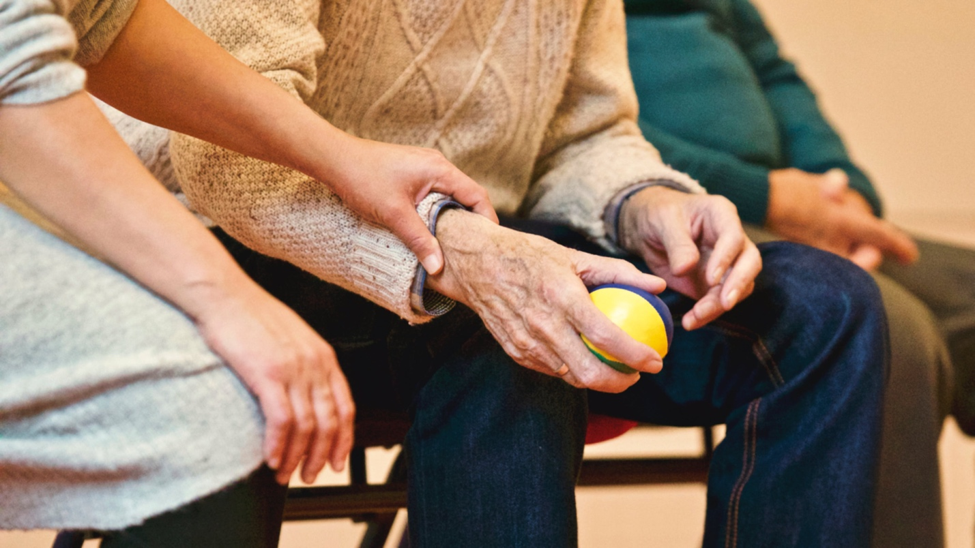 According to the U.S. Centers for Disease Control and Prevention (CDC), arthritis affects 54.4 million American adults. That means about one in four adults in the U.S. have arthritis. Rheumatoid arthritis (RA) is the most common type of autoimmune arthritis. This is a disease that causes your immune system to mistakenly attack healthy cells throughout your body, which creates pain and inflammation (swelling) of your joints in wrists, hands, knees or feet. When you have RA, the lining of your joints becomes swollen which causes damage to joint tissue. When joint tissue is damaged, chronic pain and lack of balance can occur.
RA can also affect vital organs, such as your eyes, heart, and lungs. There are treatments for RA that can stop joint swelling and pain. Early treatment with medications like methotrexate will provide the best results and help prevent further joint damage.
Rheumatoid arthritis does not have a cure, but it can be managed with medication and self-management habits. Based on the severity of your symptoms and how long you have been diagnosed with RA, your clinician can help create the right RA medication therapy.
Rheumatoid arthritis management steps include:
Medication Therapy

Disease-modifying antirheumatic drugs (DMARDs)
Biologic response modifiers
Nonsteroidal anti-inflammatory drugs (NSAIDs)
Corticosteroids

Self-management Habits

150 minutes of moderate physical activity per week
Maintaining a healthy weight
Avoiding sports or work injury to joints
See more on medications below. Further down, I'll explain self-management activities.
Back to Top
Medication Therapy
Disease-modifying antirheumatic drugs (DMARDs)
These medications can slow the progression of RA and prevent permanent damage to joint tissue. Common DMARDs include:
Biologic response modifiers
Biologics are a newer class of DMARDs that target specific areas of the immune system that cause inflammation and joint tissue damage. Biologic DMARDs are more effective when used with methotrexate or another non-biologic DMARD. Common Biologic DMARDs include:
Nonsteroidal anti-inflammatory drugs (NSAIDs)
These medications reduce inflammation and help relieve pan. Over-the-counter (OTC) NSAIDs that you can buy without a prescription at your local pharmacy include:
Corticosteroids
Corticosteroid medications reduce inflammation, relieve pain, and slow damage to joints. Your clinician will often prescribe these for short-term management and will have you wean off the steroid.These medications include:
Back to Top
How much do rheumatoid arthritis medications cost?
DMARDs are all available as a generic in the U.S. but can be expensive if you don't shop around for the lowest prices. Biologic DMARDs include newer, brand-only medications that are usually very expensive. You can compare rheumatoid arthritis medication discounts on our website.
For example, the average retail price for 30 tablets of Xeljanz sold in the U.S. is $3,592.46. Xeljanz is available at accredited international pharmacies for a low price of $388.50. That's an 89% discount!
Using a discount card from PharmacyChecker, you can find a 92% savings on methotrexate compared to the average retail price in the U.S.
Compare prices on four common medications used to help control rheumatoid arthritis in the chart below.
Compare Rheumatoid Arthritis Medication Costs in the U.S. vs. Ordering Internationally

Generic Name
Brand Name
Average U.S. Retail Price
PharmacyChecker U.S. Discount Card Price
Lowest Accredited International Pharmacy Price
Greatest PharmacyChecker Savings
methotrexate 2.5 mg
Rheumatrex
$92.47
$46.86
$7.50
92%
leflunomide 20mg
Arava
$242.09
$147.50
$40.99
83%
baricitinib 2mg*
Olumiant
$2240.42
$2238.48
$1829.99
18%
tofacitinib 5mg*
Xeljanz
$3592.46
$2009.17
$388.50
89%
Prices collected January 2020 for quantity of 30 tablets in the 10605 ZIP Code | Average U.S. Retail Price gathered from GoodRX or Drugs.com
*Brand name version only in the U.S. (there is no generic version of Olumiant and Xeljanz offered in the US.)
Back to Top
Where are rheumatoid arthritis medications manufactured?
We found a label of Methotrexate sold in the U.S. that shows it is manufactured in Finland and distributed by Sun Pharmaceutical Industries, Inc.

We found a label of leflunomide sold in the U.S. that shows it originated in France and is manufactured for Winthrop, a business of sanofi-aventis U.S. LLC.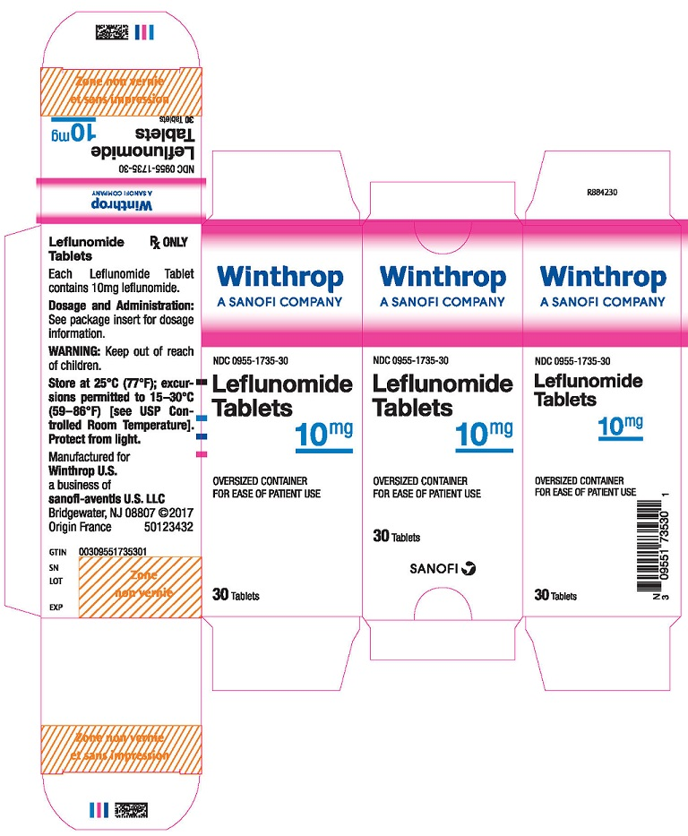 We found a label of Olumiant sold in the U.S. that shows it is a product of Ireland and marketed by Lilly USA, Inc.

We found a label of Xeljanz sold in the U.S. that shows it is manufactured in Ireland and distributed by Pfizer Inc.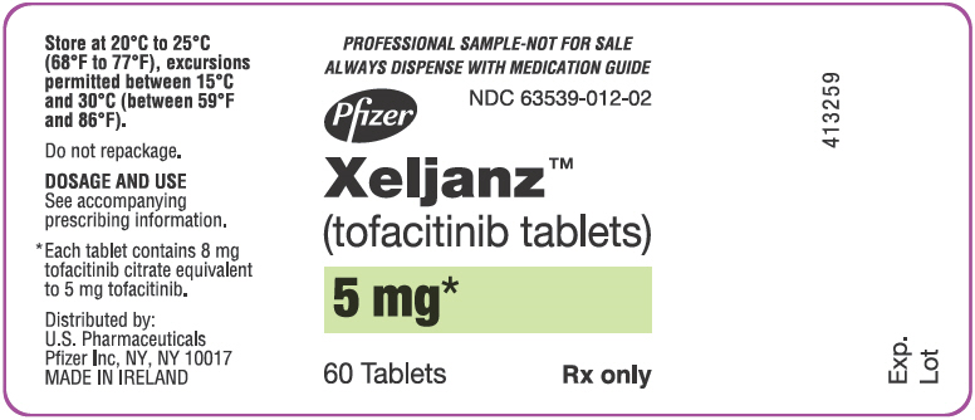 Back to Top
What are some self-management activities for RA?
Low Impact Exercise

Exercising can increase your mobility and allow your joints to develop a larger range of motion. Exercise increases muscle strength, which in turn can help take pressure off your joints. Yoga is a great way to build strength and help you remain flexible. You can even start exercising today by going for a walk in your neighborhood.

Heat or Cold Therapy

Warm compresses and showers can help with stiffness by relaxing muscle pain.
Cold compresses or ice packs can reduce swelling and numb the sensation of pain.

Find your Zen

It is important you find time for rest and relaxation to help reduce inflammation. Find a healthy, relaxing activity that what works best to reduce stress like reading a book or listening to music. Meditation can also be a powerful form of self-management to control stress and pain.
Back to Top
What can I eat to control RA?
There are foods your clinician may recommend in your diet that help decrease inflammation.
Foods that contain healthy omega 3 fatty acids with anti-inflammatory properties include:
Walnuts
Flax seeds
Chia seeds
Fish like tuna and salmon
Foods high in antioxidants and fiber also help with inflammation. These include:
Strawberries and blueberries
Spinach
Artichokes
Dark chocolate
Back to Top
What are symptoms of rheumatoid arthritis?
Symptoms of rheumatoid arthritis include:
Soft, tender, warm, swollen and boggy joints appear usually when inactive
Joints feel stiff for longer than one hour in the morning or when inactive
Feeling tired or lacking energy
Smaller joints in your hands and feet are affected by RA in the beginning stages of the disease. If the disease advances, you will start to feel symptoms throughout your body including knees, hips, elbows, and ankles. Usually these symptoms are symmetrical, meaning they will occur on both sides of your joints.
Back to Top
What causes rheumatoid arthritis?
RA occurs when your immune system starts attacking the lining of your joints. Medical professionals are not exactly sure what causes this attack to start, but genetic history may be involved. When the lining of your joints thickens, it destroys joint tissue, causing the alignment and shape of your joints to change. Some risk factors to be aware of that can increase your risk for developing RA include:
Rheumatoid Arthritis Risk Factors

Gender
Females have a higher chance of developing RA than males
Age
RA can occur at any age but usually from 30-60 years of age
Obesity
Females that are 55 years old and younger have an increased risk for RA if overweight or obese
Family History
You may have an increased risk of RA if someone in your family has RA
Smoking
Smoking cigarettes increases your risk of RA and even make it worse
Back to Top
How is someone diagnosed with RA?
In diagnosing patients for RA, clinicians determine the following:
You have inflammatory arthritis in three or more joints
You have had RA symptoms for over 6 weeks
You have a positive blood test result of:

Rheumatoid factor (RF) test – This is a blood test that identifies a rheumatoid factor protein linked to RA.
Anti-itrullinated protein antibody test (anti-CCP). This is a more specific test that identifies antibodies associated with RA. You will most likely have RA if you test positive for this test.

You have high levels of:

Erythrocyte sedimentation rate (ESR) – This test checks for inflammation present your body
C-reactive protein (CRP) – High levels of this protein are produced by your liver when inflammation is present and this can indicate RA

Diseases with similarities are ruled out such as: acute viral polyarthritis, gout, and systemic lupus erythematosus (SLE).
Back to Top
Learn more about rheumatoid arthritis and affording medication in the U.S.
How can patients deal with drug price increases?
How do women treat low sexual desire? Do Vyleesi or Addyi work?
Do online pharmacies sell Meloxicam?
Do you have questions or concerns about prescription drug savings, whether locally or online? We're here to help.
Comment below or ask a question by logging in to My PharmacyChecker.
Back to Top
Compare drug prices among reputable online pharmacies